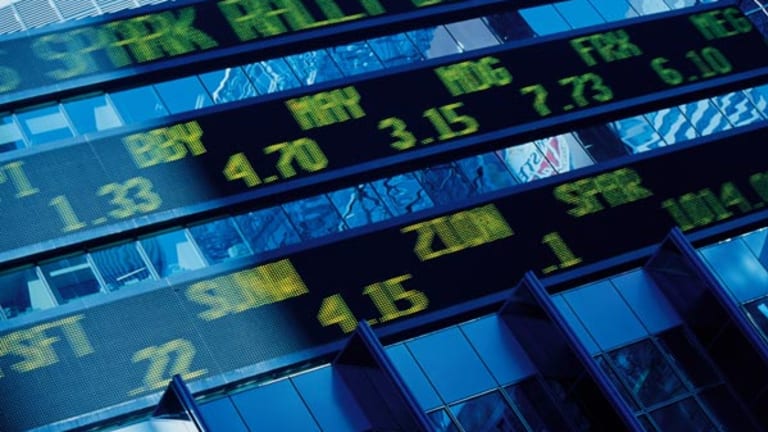 Tech's Salad Days Won't Last Forever
If history holds true, the market is headed for a bumpy few years.
This column was originally published on RealMoney on June 20 at 3:38 p.m. EDT. It's being republished as a bonus for TheStreet.com readers. For more information about subscribing to RealMoney, please click here.
From the ashes of the Great Tech Depression of 2000-2002, the
Nasdaq
has risen to six-and-a-half-year highs. After a 75% collapse from its peak at the end of last century, the Nasdaq is now up 120% from its October 2002 lows.
Meanwhile, the economy has been in steady growth mode for most of the last quarter century, and certainly for the last five years.
We traders and investors still around today have lived through one of the most tumultuous periods in the history of the developed world's capital markets. We've seen tech bubbles, and we've seen tech depressions -- all within the last decade. We've seen unemployment in tech and telecom go from 3% to 30% and back to 3% again ... all within the last decade.
Maybe things stay nice and steady and we just plod along at 2%-3% GDP and 5%-15% annual gains in the stock markets. I'm not preparing for such a reality, though.
All Good Things...
Over the last few years, the broader economy and the techonomy have been incredibly steady and visible in their growth phase. During this time, volatility in the capital markets has fallen to all-time lows, and it has stayed near all-time lows.
Are we supposed to believe that volatility will remain near these lows? Are we supposed to believe that the steady boom times of the last five years are likely to remain steady?
I sure don't think so. History would tell us otherwise, too. Economies, markets, boom times -- they're cyclical. And this part of the cycle is five years old. I believe we're set up for some wildly volatile activity and binary outcomes for this economy and market over the next three to five years.
Echo Techo Bubble
The conundrum is trying to resolve the extreme bubble/depression cycle in tech with the steady growth of the last five years. That's a large factor in why I've been focusing on preparing for my increasingly likely
echo techo bubble, while reducing overall exposure to the equity markets.
It's certainly possible that the markets could flatline over the next few years, regardless of just how bad real estate in the U.S. gets or how badly inflation ramps up with our dollar losing value against most any other currency or commodity.
But again, I just don't think that's likely, given how we've arrived at this point and the reflexive nature of the markets, as the good times drive good psychology, until it doesn't. And vice versa, of course. Take a look at this 10-year chart of the Nasdaq:
I'm no chartist, but that long-term chart of many important sectors of our economy underscores why you've got to be at least a bit cautious in the summer of 2007 as we're hitting these highs. Good times don't last forever, and it's been a long five years of good times out of that Great Tech Depression. Take a look at this 10-year chart of the VIX, a measure of volatility in the stock markets:
Individual stocks tell an even wilder story that we need to remember during these insanely good economic and market times. Here's
Bookham
,
(BKHM)
for example, over the last decade:
Here's
Yahoo!
(YHOO)
(Don't you love these guys who want to give Semel credit for "creating shareholder value" when the stock has gone from bubbled to almost depressioned out before he ever got there?):
Buy volatility. Sell steadiness. Stick with long-dated calls and puts while the premiums are still cheap. And most of all, don't be greedy by getting levered up in the summer of 2007.
At the time of publication, the firm in which Willard is a partner had no positions in the stocks mentioned, although positions can change at any time and without notice.
Cody Willard is the manager of CL Willard Capital Management, LLC. He is a regular guest on
Fox News
,
CNBC
and other networks, and he writes a monthly column for the
Financial Times
. He is also an adjunct professor at Seton Hall University and the author of
TheCodyReport.net
, a monthly stock market newsletter. Willard appreciates your feedback --
to send him an email.