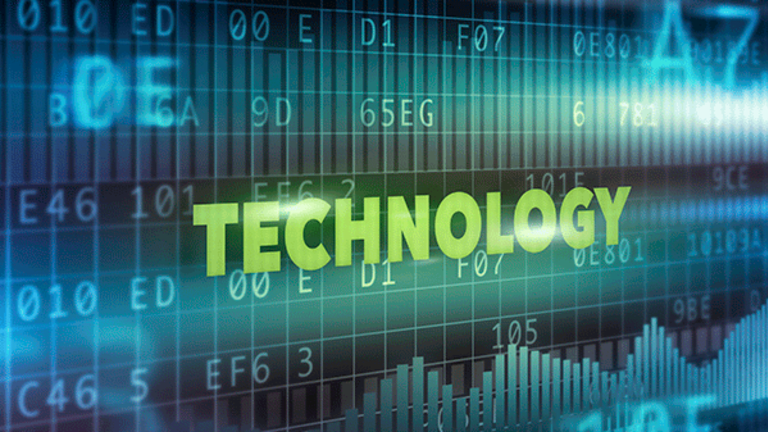 Tech Talk With Top Investor Meeks on CNBC
Top tech investor Paul Meeks discussed the tech sector, one of the strongest performing classes this year, on CNBC's 'Squawk Box.'
NEW YORK (TheStreet) --Technology investor and CNBC contributor Paul Meeks joined Monday morning's "Squawk Box" to discuss the tech sector.
"I actually see more opportunities to short tech names, because the sector had been poor in the beginning of the year, but it's been on fire the past couple weeks," Meeks said.
Investors should particularly look to short the names that have delayed its quarterly earnings results, Meeks noted.
He then discussed old tech stocks vs. FANG stocks. Old tech referring to the powerhouses of the past including IBM (IBM), and Microsoft (MSFT). FANG is an acronym standing for Facebook (FB), Amazon.com (AMZN), Netflix (NFLX), and Google (GOOGL).
"You do not want to have a portfolio in tech, laden with these client server-oriented names from the 80s and 90s. The only one that I like, because I think they've had a nice metamorphosis under their CEO Satya Nadella, is Microsoft because they're a cloud powerhouse," Meeks explained.
The key to being in the tech sector, Meeks emphasized, is to own companies that are cloud superpowers. Microsoft, Google, Amazon, and Salesforce.com (CRM) were some of the names meeting his criteria.
One tech stock Meeks was particularly bullish and enthusiastic about was Facebook.
"Facebook still has a lot of runway because they haven't fully monetized, both the messaging and video. This is a company that has a profit margin two or three times the average U.S. company. Last quarter it grew its revenues year-over-year almost 60%, so I think there's plenty of runway," Meeks explained.
Meeks projects that Facebook could climb 30% higher than where it currently is.
Meeks concluded by commenting on Apple (AAPL), and why he doesn't believe this is a stock investors should eye regarding long-term growth potential.
"I think that if the stock gets down to $89 it might be a buy but I just don't think you have it as an ultimate grow stock anymore. It's a value stock, you buy it on dips, it has a nice protection on the bottom because it generates $1 billion of free cash flow per week," Meeks concluded.