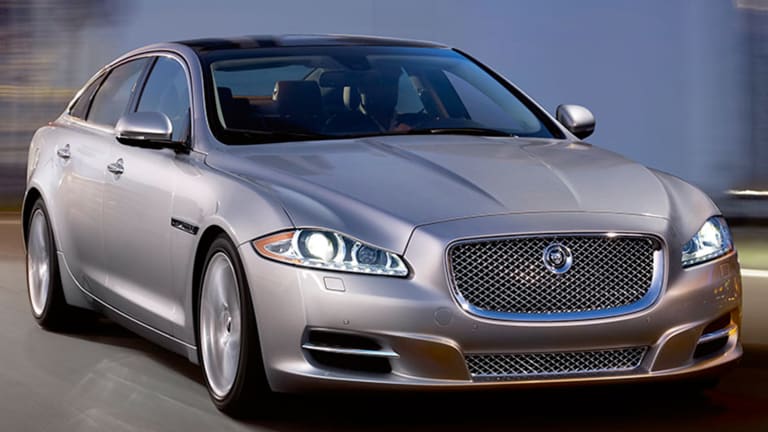 Tata Motors (TTM) Stock Soars on Q4 Results
Tata Motors (TTM) are surging in mid-morning trading on Tuesday after reporting better-than-expected profit for the most recent period.
NEW YORK (TheStreet) -- Shares of Tata Motors  (TTM) are up by 13.51% to $33.83 in mid-morning trading on Tuesday, after the company reported fourth-quarter net profit that more than tripled year-over-year. 
Consolidated net profit rose to 51.7 billion rupees ($771 million) vs. 17.17 billion rupees a year ago. Analysts surveyed by Thomson Reuters had expected net profit of 34.36 billion rupees. 
The India-based automaker's profit benefited from a one-time gain of 5.55 billion rupees from an insurance payment, Reuters reports.
The sharp increase in profit was further driven by strong demand for the Jaguar XE compact saloon and the Discovery Sport SUV, which boosted sales at the British luxury unit by 27% to 158,813 vehicles in the most recent period. 
Jaguar Land Rover sales in China were up 19% for the quarter, following a 10% decline in the previous quarter, Reuters adds.
Net sales climbed by 19% to 799.3 billion rupees.