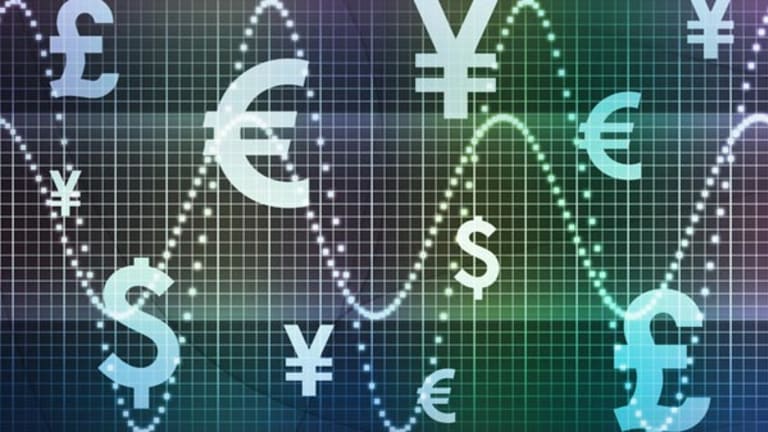 Targeting China's Green Industry
One Holding is targeting a number of green companies in China that are supported by government initiatives.
NEW YORK (
) --
One Holding
undefined
is positioning itself to capitalize on China's promising green industry.
The company is targeting infant markets that are supported by government initiatives to help green companies. It has begun to implement a vertical-integration strategy to expand the number of its products, increase profit margins and extend its geographic presence beyond the 15 provinces it covers in China as well as other Asian and European markets.
The arrival of One Holding comes on the heels of other promising U.S.- listed Chinese firms in this space, such as
China Green Agriculture
(CGA)
and
China Agritech
(CAGC)
.
One Holding has a headquarters in the U.S. and an American-influenced management.
With a forward implied EPS of 33 cents that is based on the company's 2009 net income guidance of $8.7 million, the company is trading at a P/E ratio of 15 with a PEG ratio of 0.68. Investors will hear more about ONEZ as it executes its 2010 growth strategy. (ONEZ has approved a 1-for-5 reverse split that has yet to be reflected in its stock price).
One Holding's introduction into the U.S. capital markets came as the result of a reverse merger-transaction in June of 2009. Its aim is to create a vertically integrated company by acquiring Chinese firms operating in the "green" industry, which is one of the fastest growing sectors in Asia. The company is targeting China because of the country's favorable economic growth profile.
The company has started to implement its business model by recently acquiring two Chinese firms that supply customers with raw material for use in the production of fertilizer, supplements and organic food.
On Holding's Chemical and Herbal Extracts unit was established through the acquisition of an 83 % interest in Green Planet Bioengineering, Co., Ltd. Green Planet, which has been in existence since April 2004, has two divisions that produce chemical and herbal extracts for use in a wide range of health and wellness and organic fertilizer products
For example, One Holding produces chemical extracts from obacco leaf that is used by its customers to make Coenzyme Q10. The company is high on the potential of the Coenzyme Q10 line which helps patients dealing with cardiac arrest, blood pressure, migraine headaches and longevity of life.
One Holding's Organic Products unit was established with the acquisition of an 84% interest in Jianou Lujian Foodstuff Co., Ltd, or UGTI.
UGTI, which has been in existence since September 2002, develops products and extracts, derived from bamboo, which are used by its customers to produce food, health and agriculture products. One Holding currently holds over 16,000 acres of organically certified bamboo land and 6,000 acres of vegetable land. UGTI is the third largest bamboo producer in China.
The company has a third operating unit that acts as an internal finance arm to fund and facilitate the growth of One Holding's core bioengineering business.
One Holding says it is poised for further internal and external growth, especially if it is able to raise capital intended for these following expansion goals:
It wants to upgrade its facilities in order to increase raw material production. The CHE subsidiary could purchase more tobacco leaves and produce more extract. For example, its OP subsidiary is currently operating at 100% capacity, but is only utilizing a portion of its 16,000 acres available for bamboo
The company would like to become less of a wholesaler and create propriety products, through both of its units, to sell directly to the end user. To accomplish this task, One Holding must establish manufacturing capabilities. This is expected to have an eventual positive effect on sales and margins.
The addition of production and manufacturing facilities will enable One Holding to purchase more land and pump out more products.
One Holding plans to add to its customer base by developing an extensive distribution network.
One Holding's long-range goals are to develop and add more product lines as well expand geographically.
One Holding intends to partly reach its goals through a vertical acquisition strategy that it hopes to implement by mid-2010.
In the meantime, the company said it expects to continue to grow EPS at a respectable 20% rate and anticipates that 2009 net income will increase 22% to $8.69 million.
Finding attractive acquisition targets should be achievable in a market that is fragmented, filled with entrepreneurs operating profitable businesses, albeit with limited financial resources.
The company's industry counterparts include China Green Agriculture,
American Oriental Bioengineering
undefined
,
China-Biotics
(CHBT)
and
China Sky One Medical
(CSKI)
.
To see the replies to
to management of On Holding as well as additional risk considerations associated with ONEZ.OB please visit GeoInvesting.com.
-- Written by Maj Soueidan in Skippack, Pa.
At the time of publication, Soueidan was long One Holding, China Agritech and China-Biotics.
Maj Soueidan founded The Market's Edge, Ltd. in 1994, The Markets Edge Hedge Fund in 2006 and GeoInvesting, LLC in 2007. Through his involvement with the equity markets, he developed the strategies that are now at the core of the hedge fund and
. He currently leads a team of researchers and analysts (the GeoTeam) that help investors identify opportunities in today's volatile stock market. The team uses fundamental criteria to analyze stocks in the micro-cap to small-cap arena.