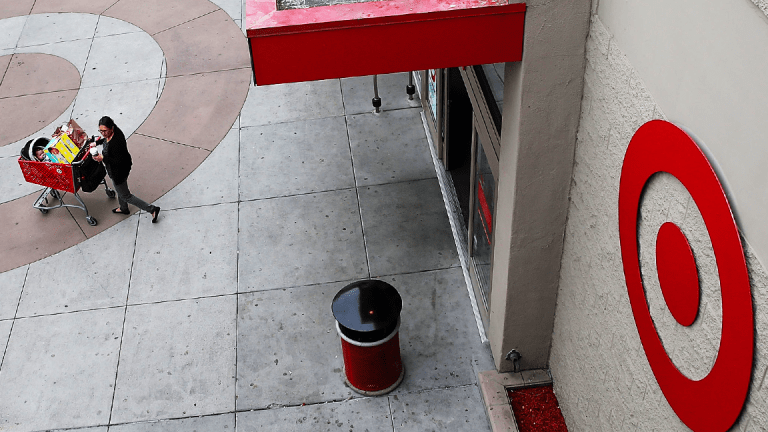 Target Registers Back Up After Huge Outage
Target stores around the nation were hit with reports of register outages on Saturday, but the retailer said they were back on line later in the day.
After a massive outage of registers at Target (TGT) - Get Target Corporation Report stores around the nation, checkouts are again normal, said the retailer late Saturday.
"They were out for an hour and some change," said an employee who answered the phone at a Target store in Boston's Fenway area in the late afternoon. "But they're back up and running ... I don't know about the other stores."
The employee -- who declined to give her name -- said the outage occurred in the afternoon. The shop's woes echoed similar reports from around the nation of registers failing.
Later in the evening, however, Target said it remedied the problem.
"Target's registers are fully back online and guests are able to purchase their merchandise again in all stores," said Target in an emailed statement to TheStreet following several requests for a comment late in the afternoon.
"The temporary outage earlier today was the result of an internal technology issue that lasted for approximately two hours," said Target, adding that it's sorry for the "inconvenience and frustration" the outage caused customers.
The retailer said the problem was not a data breach or security-related matter and that no personal information was compromised.
Target declined to say how many -- or whether all -- stores were affected. The website Downdetector.com had earlier showed many outages in the western and eastern areas of the U.S., with 5,429 reported problems, spiking before 3 p.m. Most reported problems were during check-out, but others tipped off website glitches, too.
This story has been updated.