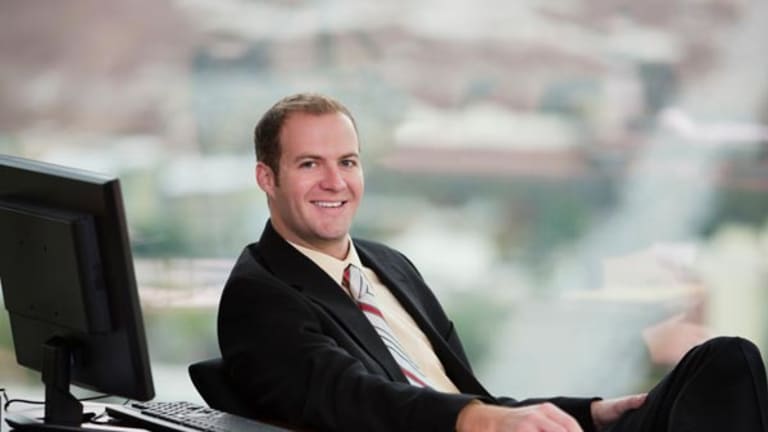 Take a Look at Charts That Matter
Gas is grabbing the headlines, but take a look at what's going on with the yen and Chinese commodities.
Well, it is pretty clear folks think $3 gas is going put a crimp in the spending of
Coach's
(COH)
customers, since they managed to take that stock apart in yesterday's trading.
But really, how many segments did you watch on television yesterday -- or in the past few days, for that matter -- on the price of gas at the pump?
Heck, I even saw Boone Pickens tell us he paid $100 to fill up his car or truck or SUV or whatever it is that he drives.
Even he thinks gas prices will put a crimp in consumer spending!
Now I know the price we pay for gas seems like a much more immediate concern, but I see a different chart, or rather set of charts, that I think is gathering very little attention.
And it is worthy of discussion.
The first chart is that of the Japanese yen vs. the U.S. dollar.
It seems that the folks from the G7 meeting last weekend suggested (as all U.S. officials do now) that China needs to revalue its currency.
This not only sent Japanese stocks down nearly 500 points on Monday, but look at what it did to the yen.
(Folks have been borrowing in yen at zero interest and putting the money to work elsewhere for quite some time now -- that liquidity story we keep hearing about.)
This is not a stock. This is not a commodity.
This is a currency, and currencies trade 24 hours a day; therefore gaps are highly unusual events.
Yet when I look at this chart, all I see is that big gap up on Monday. Now, I will grant you (and show you) that on the weekly chart all we did was get to the downtrend line and stop.
But now take a look at what some of these Chinese commodity stocks have done. Weeks ago in
, I picked on
Shanghai Petroleum
(SHI) - Get Free Report
(Sinopec) for that island reversal it had. Clearly some wise folks saw this news coming.
I also picked on the
Aluminum Company of China
(ACH) - Get Free Report
(Chalco), which has now broken an uptrend line and is a sale on any bounce.
I did not pick on
Yangzhou Coal
(YZC)
, but perhaps I should have since it now has seemingly collapsed as well.
It is obvious folks are selling these Chinese commodity stocks. I say it's the connection to the yen, but I am not a fundamentalist. I am simply a chart person and I can see one chart jump while the others fall apart.
So perhaps a stock such as
Phelps Dodge
( PD) or
Southern Peru Copper
( PCU) can withstand the Comex raising margin requirements in copper this week, as well as the decline in the Chinese commodity stocks, but I would say they also appear somewhat vulnerable in such an environment.
For the market as a whole, I would not be surprised to see an attempt at a rally today for a day or so, but it's the same old story: Rallies don't seem to gather enough momentum to break out and keep on going, so any rally ought to be short-lived.
Overbought/Oversold Oscillators
For more explanation of these indicators, check out The Chartist's
primer.
Helene Meisler writes a technical analysis column on the U.S. equity markets and updates her charts daily. Meisler trained at several Wall Street firms, including Goldman Sachs and SG Cowen, and has worked with the equity trading department at Cargill. At the time of publication, she held no positions in any securities mentioned in this column, although holdings can change at any time. Under no circumstances does the information in this column represent a recommendation to buy or sell stocks. She appreciates your feedback;
to send her an email.