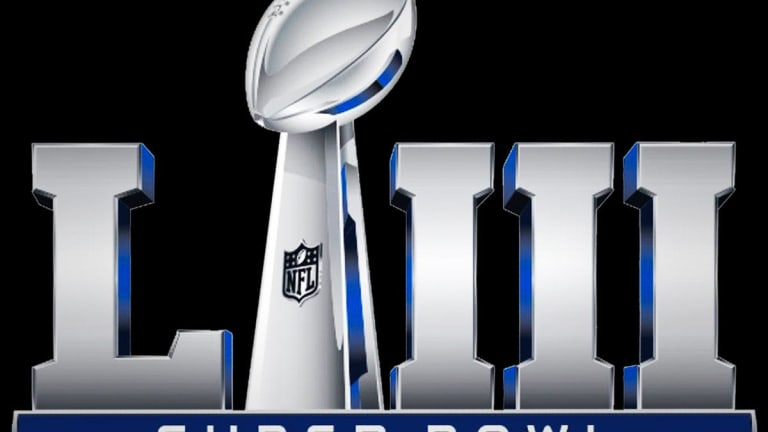 Super Bowl to Generate Super Profits for NFL and CBS
The Super Bowl in Atlanta today will see big money made by the NFL and broadcast partner CBS, as well as local hotels and casinos with sports books.
The Super Bowl in Atlanta today is poised to be one of the most wildly profitable of the big games in years for the NFL, its broadcast partner CBS (CBS) - Get CBS Corporation Class B Report , jammed-packed local hotels, and now even casinos as well.
The NFL will pocket tens of millions, much of it tax free, on everything from ticket and merchandise sales to a bevy of special events in Atlanta leading up to the big game, according to sports business experts.
Tickets to the game are, on average, fetching $4,636, according to StubHub, with the price tag on corporate suites ranging from $45,000 to just under half a million.
But that's small change compared to the league's lucrative, $1 billion broadcast rights deal with CBS, which covers both the Super Bowl and a complement of regular season and playoff games.
But don't cry for CBS: The network has been charging a record $5.1 milion to $5.3 million for a 30-second spot during the Super Bowl, up from $2.7 million in 2008, according to Variety.
When it broadcast last year's Super Bowl in Minneapolis, NBC estimated it would pull down half a billion from ads both during the Super Bowl and before and after it, reported Verdict, a U.K.-based online business publication.
CBS could top even that given the prices it is charging and provided it can sell out the estimated 80 to 100 ad slots that come with the typical Super Bowl broadcast.
CBS said a month ago it has sold out 90% of its ad inventory for the Super Bowl - networks typically hold off on announcing when they have sold the last spot until just before the game, for obvious reasons.
Despite the sky-high ad rates, a bevy of blue-chip companies have lined up to buy ad time during Sunday's game, in which the New England Patriots will do battle with the Los Angeles Rams.
Companies shelling out big bucks for ad time include Anheuser-Busch InBev S.A.  (BUD) - Get Anheuser-Busch Inbev SA Sponsored ADR (Belgium) Report , Procter & Gamble Co.  (PG) - Get Procter & Gamble Company (The) Report , PepsiCo Inc.  (PEP) - Get PepsiCo Inc. Report  , Kraft Heinz Co.  (KHC) - Get The Kraft Heinz Company Report , Burger King, Verizon Communications Inc  (VZ) - Get Verizon Communications Inc. Report and Toyota Motor Corp. (TM) - Get Toyota Motor Corporation Report , Variety reported.
The decision by these corporate giants to open their wallets isn't so hard to understand when the massive audience the Super Bowl draws is considered.
The NFL playoffs this year saw a significant rebound in viewers, a trend that has reversed recent declines, with some experts speculating this year's game will draw more than 108 million pairs of eyeballs, according to Ad Age.
To put that in perspective, that would make Super Bowl 53 the seventh-most-watched TV program in history, beating out the 105.9 million viewers who tuned in for the series finale of "M*A*S*H" in 1983.
But the Super Bowl is about more than just multimillion-dollar ads sales and billion-dollar broadcast rights deals.
Hotels typically rake in the dollars during Super Bowl weekend and Atlanta's hospitality industry is no exception.
Atlanta hotels have tripled their rates for Super Bowl weekend, to more than $271, up from the average of $90 typically charged during the first weekend of February, The Wall Street Journal reported.
Even casinos will be cleaning up during the Super Bowl, with a number of states having recently legalized sports betting,
An estimated 22.7 million gamblers across the U.S. will wager as much as $6 billion on the big game, according to a survey released by the American Gaming Association.
The NFL also is looking to cash on the betting action, indirectly that is.
Just in time for the Super Bowl, the league announced last month a deal with Caesars Entertainment Corp.  (CZR) - Get Caesars Entertainment Inc. Report , naming the gambling giant the "Official Casino Sponsor of the NFL," a first for the league.
Caesars can use NFL trademarks such as "Super Bowl" in its promotions through the deal, which the Associated Press has reported is worth $90 million over three years.
"Combining the NFL with Caesars' expertise in world-class entertainment will provide our fans unique experiences both here in the United States and abroad," said Renie Anderson, senior vice president of NFL partnerships, sponsorship and consumer products, in a press release.
Score a Touchdown with Jim Cramer's Big Game Special
Get access to the best stock picks in Jim Cramer's investment portfolio by executing a two-minute drill on our Big Game Special on Action Alerts PLUS, Jim's VIP club for investors. Sign up now through Feb. 4 and receive 58% off the normal subscription price. Now that's a real touchdown!