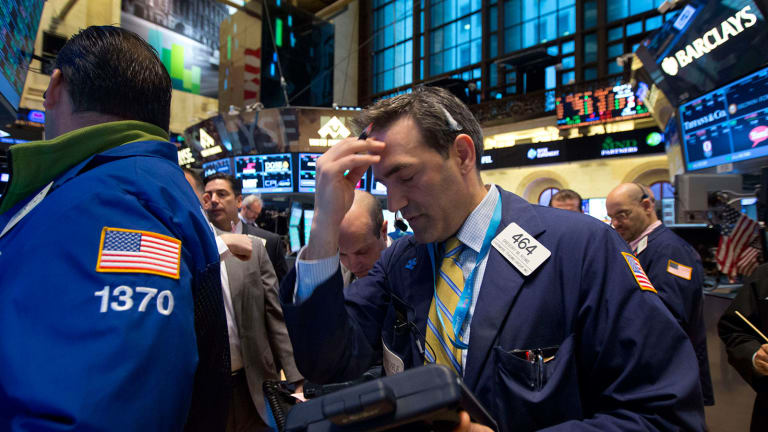 Stocks Will Stay 'Fickle' in Countdown to December Meeting
It was a quiet day on Wall Street on Thursday. But don't expect the markets to stay that way over the final weeks of the year.
It was a quiet day on Wall Street on Thursday. But don't expect the markets to stay that way over the final weeks of the year.
As one analyst warns, trading could become volatile as investors seek direction ahead of the Federal Reserve's December decision. 
"I wouldn't discount the market's ability to remain fickle between now and when we get that next rate decision," Tim Dreiling, senior portfolio manager ate the Private Client Reserve at U.S. Bank, told TheStreet. "With that being the big overhang, little successes or little disappointments [will create] a sideways-trading market... We can see days like Wednesday where we trade up; we could see days where we get something that disappoints and we trade off."
Stocks kept things mellow on Thursday, drifting between slight losses and the flatline in a quieter session compared to Wednesday's blowout end to the day. The S&P 500 was down 0.05%, the Dow Jones Industrial Average fell 0.13%, and the Nasdaq slid 0.42%.
Until the Fed's mid-December meeting, direction will likely come from the remainder of the third-quarter earnings season.  
"We're about 60% of the way through third-quarter earnings releases and guidance so with 40% of companies yet to report you can find some promininent standout disappointments or surprises there," added Dreiling. "There's going to be enough [earnings reports] between now and then. We can trade sideways but with some volatility."
It was a mixed bag in earnings on Thursday, which explained rudderless trading over the session. On the plus side, MasterCard (MA) - Get Free Report shares rose 0.5% after the credit card company reported a better-than-expected quarter. Sales climbed 8% on a constant-currency basis boosted by a 12% increase in worldwide purchase volume.
Amgen (AMGN) - Get Free Report added more than 1% on strong quarterly sales tied to its arthritis drug, Enbrel. The biotech company also increased its full-year earnings guidance to between $9.95 and $10.10 a share from previous guidance no higher than $9.80 a share.
MGM Resorts (MGM) - Get Free Report spiked 5% after detailing plans to create a real estate investment trust containing ten of its casinos. The REIT transaction is expected to be completed in the first quarter of 2016. Separately, the casino operator reported better-than-expected earnings and sales in its third quarter.
Among negative earnings reports, Deutsche Bank (DB) - Get Free Report  reported a massive quarterly loss and detailed plans to exit 10 countries and reduce its workforce by around 35,000 jobs. Management also told shareholders it would not offer a dividend this year or next as it focus on restructuring efforts. 
PayPal (PYPL) - Get Free Report fell 1.7% after reporting its first quarter as a standalone company in more than a decade. The online-payments company earned 31 cents a share, 2 cents above estimates, while revenue of $2.26 billion fell short of forecasts. PayPal added 4 million active customer accounts over the quarter.
The U.S. economy slowed significantly in the third quarter, according to the Department of Commerce. The first estimate of quarterly GDP rose 1.5% after a 3.9% reading in the second quarter. The slowdown was attributed to a negative swing in inventory investment, though demand in the domestic economy remained robust.
"While a below-trend quarter for growth implies the accumulation of some economic slack, the Fed will be comforted by the momentum in the domestic economy," David Tulk, head of global macro strategy at TD Securities, wrote in a note. "While this print is inherently backwards looking, it is not inconsistent with a December hike."