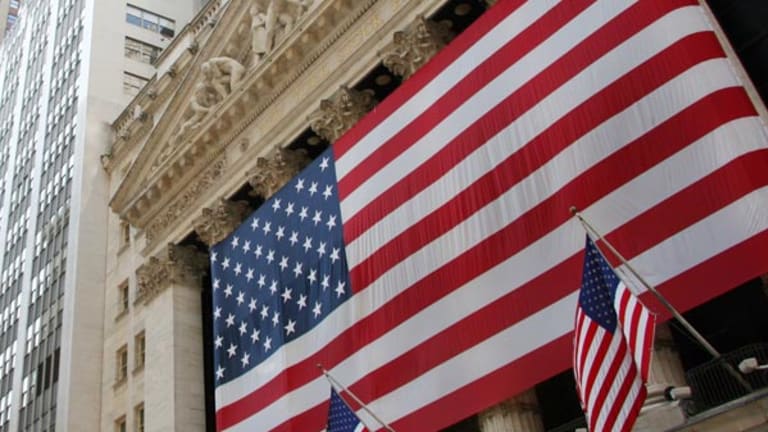 Stocks Tread Water as Oil, Fed Spread Uncertainty
There were a lot of bumps during Wednesday's trading, but stocks essentially went nowhere: blame uncertainty over oil and the Federal Reserve.
There were a lot of bumps during Wednesday's trading, but stocks essentially went nowhere. 
Blame uncertainty over oil and the Federal Reserve.
Crude oil swung from session highs to lows and back again by market close as investors weighed the odds of a supply cut from Saudi Arabia against a larger-than-expected increase in U.S. inventories. The Saudi Arabian government is reportedly seeking an international loan of up to $10 billion as it struggles with lower oil prices. The reports sparked hopes the country's lack of funds could prompt a supply cut.
Oil was sharply lower earlier in the morning after an official read on crude inventories climbed. Supply rose by 10.4 million barrels last week, according to the Energy Information Administration, nearly three times what analysts had expected. West Texas Intermediate crude gained 0.8% to $34.66 a barrel.
The possible outcomes of the Fed's March meeting remained unclear after the "Beige Book" confirmed a weak start to the year. Anecdotal evidence from the release suggested economic activity continued to expand in most of the central bank's 12 districts from early January to late February, though not as solidly as in previous months. Manufacturing activity was weaker as a stronger U.S. dollar and weaker global economy deterred demand.
All that uncertainty caused stocks to buffer the flatline for much of the day before breaking slightly higher. The S&P 500 closed up 0.4%, the Dow Jones Industrial Average rose 0.2%, and the Nasdaq gained 0.3%.
Chesapeake Energy (CHK) - Get Chesapeake Energy Corporation Report  spiked as oil prices rose and a spokesman said the company didn't expect to face criminal prosecution in the investigation that led to Tuesday's federal indictment of former CEO Aubrey McClendon. McClendon, charged with conspiring to rig bids to buy oil and natural gas leases in northwest Oklahoma between 2007 and 2012, left Chesapeake in 2013.
In earnings news, Abercrombie & Fitch (ANF) - Get Abercrombie & Fitch Co. Class A Report jumped after surpassing analysts' estimates in its recent quarter. The apparel retailer earned an adjusted $1.08 a share, 9 cents more than expected. The company also reported same-store sales growth for the first time in more than three years.
Exxon Mobil (XOM) - Get Exxon Mobil Corporation Report shares rose slightly after the oil company announced it expects to reduce 2016 capital spending by 25% to $23 billion. The industry giant said it plans to weather the current commodities climate by focusing on its fundamentals and rewarding investors with dividends.
Monsanto (MON) fell after cutting its profit outlook. The chemicals company expects adjusted full-year profit between $4.40 and $5.10 a share, down from a previous range of $5.10 to $5.60 a share. The company expects full-year free cash flow no higher than $1.6 billion, down from previous guidance of $1.6 billion to $1.8 billion.
Zynga (ZNGA) - Get Zynga Inc. Class A Report jumped on news founding CEO Mark Pincus will step down from the position, while remaining as executive chairman to the board. Board member Frank Gibeau will assume the position of CEO. Gibeau joined the board in August 2015.