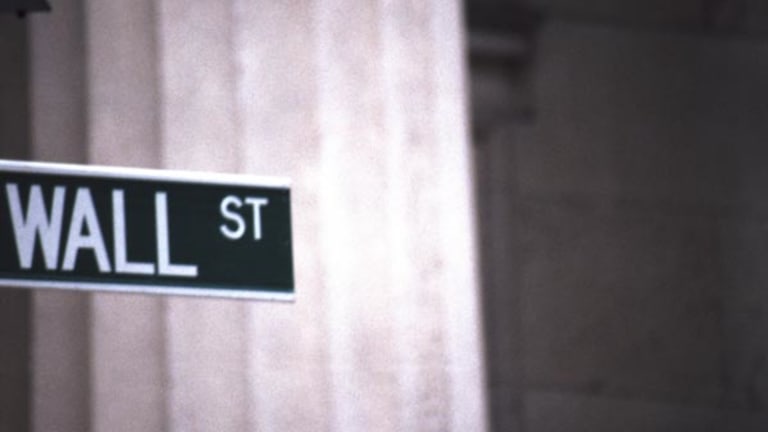 Stocks Pare Gains; Supreme Court Upholds Obamacare Subsidies
U.S. stocks are trading slightly higher but pared gains Thursday morning.
NEW YORK ( TheStreet) -- U.S. stocks pared gains on Thursday, following a Supreme Court ruling that upheld tax subsidies for the Affordable Care Act, or Obamacare.
Health care stocks such as Aetna (AET) and UnitedHealth (UNH) - Get Report rose following the 6-3 ruling that determined subsidies should be available in states where health care exchanges weren't created.  Hospital operators also rose sharply; HCA (HCA) - Get Report jumped 9.3%, while Tenet Healthcare (THC) - Get Report rose more than 12%. Community Health (CYH) - Get Report added almost 11%.
The S&P 500 added 0.16%, the Dow Jones Industrial Average gained 0.08%, while the Nasdaq rose 0.13%.
Greek's leaders and the country's creditors met in Brussels on Thursday. After a three-hour meeting, no deal was reached, according to The Guardian. Greece's latest debt payment is due to the International Monetary Fund on June 30. Greece is reluctant to agree to austerity measures.
"The closer we get to the June 30 deadline it is becoming increasingly apparent that Greece will not be repaying the IMF its 1.5 billion euros on time," said Michael Hewson, chief market analyst at the London-based CMC Markets.
Personal income in the U.S. in May rose 0.5%, according to the Bureau of Economic Analysis. Consumer spending rose 0.9%, the largest jump in some six years.
Weekly jobless claims in the U.S. rose to 271,000, compared with economists' estimates of 273,000. 
Barnes & Noble (BKS) - Get Report reported a fiscal fourth-quarter loss of 37 cents a share, compared to estimates of 33 cents. Revenue came in at $1.2 billion, ahead of estimates of $1.18 billion. Shares slipped about 2% on the news.
Walt Disney (DIS) - Get Report moved higher by about 1% after announcing plans to raise its dividend 15%. The entertainment company will also make semi-annual payments to shareholders, instead of annual ones.
IAC/InterActiveCorp (IACI) announced plans for an initial public offering of its popular dating Web site Match.com, pushing shares higher by more than 3.5%.
Accenture (ACN) - Get Report reported earnings per share of $1.30, eclipsing Wall Street's estimates of $1.23. The consulting firm also raised its revenue outlook for the year and expects sales to rise 9% to 10%, compared to a previously reported 8% to 10%. Shares gained about 2.4%.
Nike (NKE) - Get Report reports quarterly earnings after the closing bell on Thursday and Wall Street is looking for profit of 83 cents a share.