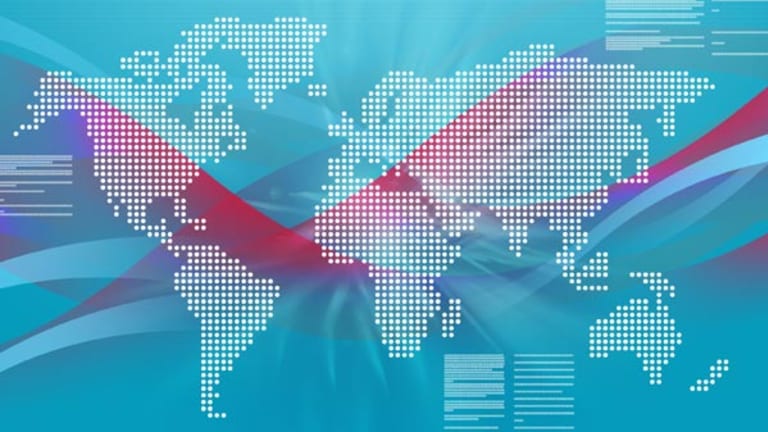 Stocks 'Still Have More Room to Run': J.P. Morgan Strategist
The major indexes may be flirting with record highs, but one strategist says the rally still has some juice left.
NEW YORK (TheStreet) -- Stocks may be flirting with record highs, but one strategist says the rally still has some juice left. 
"I think that there's still more room to run in equities," said David Lebovitz, global markets strategist at J.P. Morgan Asset Management (JPM) . "When you take a step back and look at the U.S. economy, we finished 2014 on relatively solid footing, and 2015 is off to a decent start. As earnings growth strengthens into the end of the year, we should see equity markets continue their upward ascent."
So far, earnings have been pretty lackluster. As of Feb. 20, 443 companies in the S&P 500 reported earnings, with a blended growth rate of 3.5%, slightly above expectations of 1.6% growth, data from FactSet shows.
Lebovitz said earnings were slowed by a strengthening dollar, since 50% of revenue for the S&P 500 companies comes from overseas and low oil prices, especially in the energy sector.
Consumers have only just begun spending their savings at the pump, as illustrated in the January retail sales numbers, which showed an uptick in restaurant sales. Higher consumption propelled by low gas prices "should be a tailwind for earnings," he said.
As for sectors, he's looking out for areas that mirror the strength of the economy. "We maintain our preference of cyclicals versus defensive, including technology and financials, both in the U.S. and abroad."
He said defensive positions are risky now given the underlying strength of the economy and the Federal Reserve's looming policy shift.
Overseas, Lebovitz said to focus on the consumer story, as Europe is reliant on consumption when it comes to growth.
But as the eurozone embarks on a massive $1.2 trillion quantitative-easing program next month, Lebovitz expects stocks to jump. "In Europe, we're going to see a bit of a relief rally in Europe and all sectors will likely to participate, but the consumer-oriented plays are the place to be in Europe."
-Written by Scott Gamm in New York.
Follow @ScottGamm.