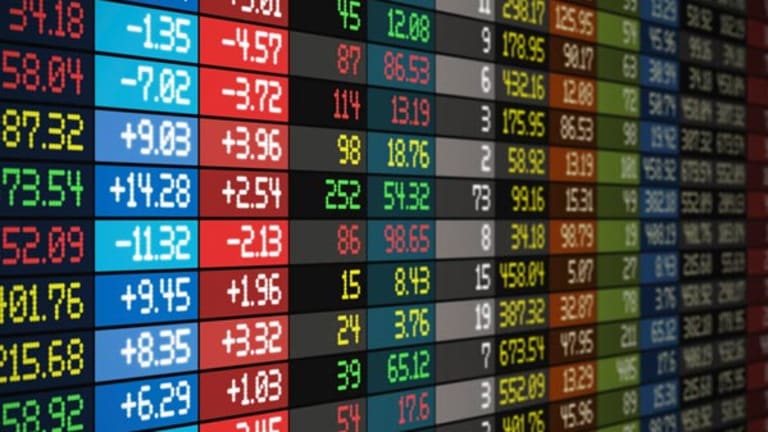 Publish date:
Stocks Near Lows as Jobs Report Kicks Off Rate Speculation
Stock markets fall on Friday after February's jobs report ends the best consecutive three months for employment growth in 17 years.
Stock markets fall on Friday after February's jobs report ends the best consecutive three months for employment growth in 17 years.
NEW YORK (TheStreet) -- Stocks were at session lows by midafternoon Friday as better-than-expected jobs figures increased the likelihood of a rate hike from the Federal Reserve in the near future, according to an economist. Crude oil prices were also pressuring markets even as the U.S. rig count declined for the 13th straight week. 
All benchmark indexes wiped out weekly gains on Friday. The S&P 500 fell 1.4%, the Dow Jones Industrial Average declined 1.5%, and the Nasdaq was down 1.1%.
The number of jobs the U.S. economy added in February rose sharply to 295,000 jobs from a downwardly revised 239,000 in January, the Labor Department said Friday. Economists had expected an increase of 235,000. The unemployment rate in February ticked down to 5.5%, lower than a forecast 5.6%.
"Continued healthy job gains mean it is more likely that the Fed will raise interest rates in the near future (dulling appetite for risk)," said John Higgins, chief markets economist at Capital Economics, in a note. "Even if wage growth is still subdued, the Fed can't hang around before raising rates."
Average hourly earnings increased just 0.1%, half the expected increase, indicating that while jobs were added they were a poorer quality of job that didn't promote salary growth. The labor participation rate was little changed at 62.8%, hovering at levels hit last April. 
"The inability of wages to pick up is maybe a cause for the low participation rate," said Gary Chaison, professor of industrial relations at Clark University, in a call. "That raises the issue, are the new jobs better than the old jobs or is job creation largely illusionary? Are these jobs that people are just taking in order to make ends meet?"
West Texas Intermediate crude oil fell below $50 a barrel again on Friday after plummeting 2.7% to $49.40. The U.S. rig count fell by 75 to 1,192 this week, a faster rate than a drop of 43 a week earlier, according to the latest Baker Hughes (BHI) data. Oil prices have been in freefall as global oversupply met tepid demand. 
Apple (AAPL) - Get Report added 0.47% on news the iPhone maker will replace AT&T (T) - Get Report on the Dow at market close March 18. The addition was prompted by Apple's stock split last June and Visa's (V) - Get Report stock split scheduled for March 19.
Bank stocks were mixed, though Bank of America (BAC) - Get Report charged more than 1% higher, after the Federal Reserve cleared all 31 banks in its stress tests. The financial sector will be on watch next week as the Fed releases its CCAR results wherein it approves or disproves banks' capital return plans.
The U.S. trade deficit narrowed 8.4% in January to $41.8 billion, moving away from a two-year high hit in December. Economists had expected a narrower reading of $40.6 billion.
Staples (SPLS) was 2.1% lower as quarterly revenue slid nearly 4%, while sales in North America plummeted 6.9% on the back of store closures. International sales fell more than 11% as foreign exchange presented a challenge.
Life Time Fitness (LTM) - Get Report spiked more than 14% after the Wall Street Journal said the gym chain was in talks with private-equity firms to go private with bidding expected to close by the end of next week.
Gap (GPS) - Get Report slipped 1.8% after reporting February same-store sales down 4%. Comparable sales at Old Navy were flat and down at Gap Global and Banana Republic.
Foot Locker (FL) - Get Report added 3.9% after beating quarterly estimates on its top- and bottom-lines. Comparable-store sales in the fourth quarter rose 10.2%.
SAP (SAP) - Get Report fell 2.3% after CEO Bill McDermott announced plans to cut 2,200 jobs, or around 3% of the company's work force, as SAP transitions from licensing software to cloud computing.