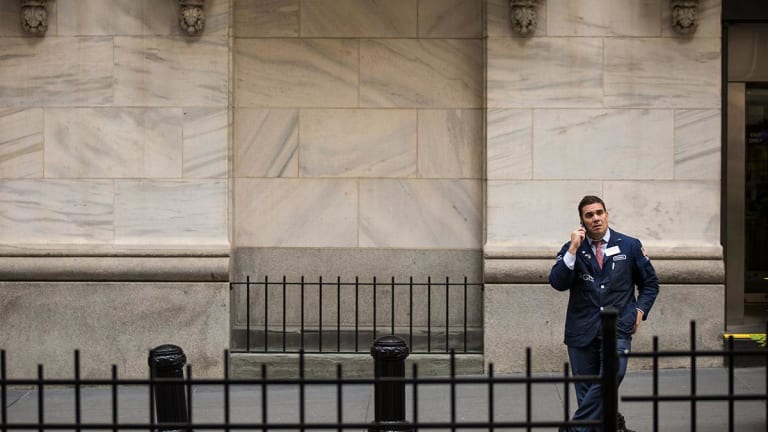 Stocks Rebound Friday; Banks and Nvidia Lead Gains -- ICYMI
Here's what you need to know now for Friday, Aug. 16.
U.S. stocks ended a wild week on an upbeat note, as the Dow Jones Industrial Average posted a 300-point gain and other major indexes followed suit.
Yields on U.S. 10-year notes rose, easing some immediate concerns over the inversion of the U.S. yield curve and providing a boost to financials.
On Wednesday, the Dow fell 800 points after longer term notes began yielding less than short-term treasuries, traditionally viewed as a sign of impending economic recession.
After tepid trading Thursday, stocks got a reprieve from posturing by President Donald Trump on the trade war with China.
investors also welcomed the latest results from chip-maker Nvidia (NVDA) , sending the stock up 7% on better-than-expected numbers.
This is an excerpt from "In Case You Missed It," a daily newsletter brought to you by TheStreet. Sign up here.
This article was written by a staff member of TheStreet.