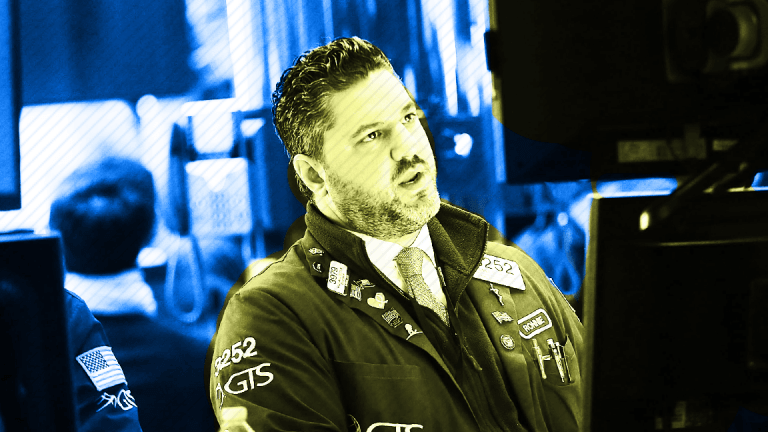 Stocks Rebound as Turkish Crisis Eases, But Soft China Data Keeps Gains In Check
Global stocks bounced back Tuesday as investors cautiously returned to risk markets amid a stabilzation in Turkey's currency crisis even as sentiment was capped by a series of weaker-than-expected economic data releases from China.
The Tuesday Market Minute
Global stocks rebound as Turkey's currency crisis eases, but emerging market concerns and softer China data keep investors cautious.
A triple set of data from China suggests U.S. tariffs are starting to bite, as fixed asset investment slows sharply amid a government crackdown on risky loans.
European stocks post solid gains as stronger-than-expected German GDP adds to bullish tone amid modest gains in Turkish lira.
Global oil prices rise as OPEC says Saudi Arabia held back production last month to ensure balance world supplies.
Wall Street futures point to solid opening bell gains ahead of earnings from Home Depot and weekly crude inventory data from the API.
Market Snapshot
Global stocks bounced back Tuesday as investors cautiously returned to risk markets amid a stabilization in Turkey's currency crisis even as sentiment was capped by a series of weaker-than-expected economic data releases from China.
Turkey's lira, which has been at the epicentre of a one-week currency crisis that has rippled through financial markets all over the world, gained around 3% against the U.S. dollar in overnight trading as investors indicated that moves by the central bank to stem its decline will likely hold the currency in place while President resident Recep Tayyip Erdoğan negotiates the potential release of the American evangelical pastor Andrew Brunson, whom Ankara has accused of being involved in the failed 2016 coup. 
The easing of market concerns over Turkey, at least in the immediate term, allowed for gains in emerging market currencies and stocks, and drove a solid "risk on" gain of 2.28% for the Nikkei 225 as the yen fell to 110.87 against the dollar and export stocks were snapped up from their multi-week lows.
Softer economic data from China, however, which fixed business investment fell to the slowest pace since 1996 and retail sales and industrial output for the month of July came in below forecasts, held down gains for the region-wide MSCI Asia ex-Japan index, which slipped 0.09% in the face of falling Chinese stocks and broader concern over the impact of U.S. tariffs on demand and output in the world's second-largest economy.
Goldman Sachs discusses below where the buying opportunities exist in emerging markets. 
European stocks, however, booked solid opening bell gains, with the Stoxx 600 rising 0.37% by mid-morning in Frankfurt on the strength of banking and basic resource sector stocks as investors appeared more sanguine over the nature of their exposure to the Turkish economy.
Turkey's BIST 100 benchmark gained 2.5% in the opening hours of trading as the lira recovered, while banking stocks clawed back some of the 11%-plus declines from yesterday to lead the domestic market higher.
A stronger-than-expected reading of 0.5% for second quarter GDP in Germany, the region's biggest economy, along with an upwardly revised reading of 0.4% for Eurozone GDP, added to the bullish sentiment and pulled the DAX performance index 0.25% higher by mid-day in Frankfurt.
Britain's FTSE 100 was also in the green, rising 0.1% in London, although news of a possible terrorist incident in central London, where several pedestrians where reportedly injured after a car crashed into security barriers near the Houses of Parliament, created some early session caution. Police say a man was arrested shortly afterwards.
Early indications from U.S. equity futures also point to a rebound on Wall Street, with contracts tied to the Dow Jones Industrial Average I:DJI indicating a solid 112-point gain at the opening bell, while those tied to the broader S&P 500 I:GSPC are suggesting a 13.3 point advance. 
Home Depot (HD) - Get Report shares will likey contribute around 30 points of that gain, however, after the home retailer topped Street forecasts for its second quarter earnings and boosted its full-year profit forecast. 
The U.S. dollar index, which tracks the greenback against a basket of six global currencies, eased from the 52-week high it touched yesterday to trade at 96.22 as investors drifted to riskier assets, while benchmark 10-year U.S. Treasury yields rose modestly higher to 2.88%. 
Gold, however, continued to drift south, with the metal falling to $1,195.14 an ounce, extending yesterday's decline to the lowest levels since March 2017.
Global oil prices, however, were moving in the other direction, following a report from OPEC that suggested Saudi Arabia, the world's largest producer, had trimmed output last month in order to avoid adding to what the cartel sees as a glut in global supply. Looming U.S. sanctions on Iranian crude, which are set to kick-in later this autumn, were also factored in to the bullish early session moves.
Brent crude contracts for October delivery, the global pricing benchmark, were seen 0.7% higher from their Monday close in New York and changing hands at $731.3 per barrel in early European dealing. WTI contracts for September, meanwhile, were marked 0.8% higher at $67.73 per barrel.