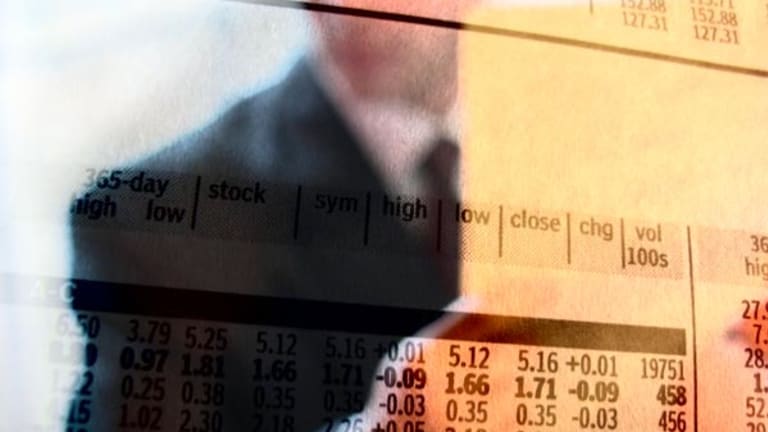 Stocks Are Slightly Lower in Choppy Jobs-Focused Trading
The looming jobs report has the markets spooked by early afternoon Thursday as stocks veer from heavy to slight losses.
The looming jobs report had the markets spooked early afternoon Thursday with stocks veering from heavy to slight losses. 
The S&P 500 fell just 0.2%, recovering from deeper losses earlier in the session. The Dow Jones Industrial Average was down 0.03%, and the Nasdaq declined 0.44%.
Friday's jobs report has taken on added significance as one of the two Federal Reserve will have to analyze before a rates decision is made in December. Chair Janet Yellen said on Wednesday that December meeting remained a "live" possibility for the central bank to raise rates for the first time in nearly a decade. 
"I think people are just a little leery of tomorrow's employment report," Robert Pavlik, chief market strategist at Boston Private Wealth, told CNBC. It "looks like the Federal Reserve is probably going to have to move on interest rates in December."
The official jobs report is expected to show 205,000 jobs added to nonfarm payrolls in October, rebounding after two months of weakness. A strong reading could give the Fed just enough justification to hike rates for the first time in nearly a decade.
The number of new claims for unemployment benefits rose by 16,000 to 276,000, according to the Labor Department. Economists had expected the measure to rise to 262,000 over the week ended Oct. 31. Though the increase was more than expected, weekly claims remain near their lowest level in 15 years.
Facebook (FB) - Get Free Report  climbed 5% after the social network reported an 11% jump in third-quarter earnings. Sales jumped 41% as marketing efforts paid off and video ad dollars rolled in. The company also said that most of its users now access Facebook on their mobile phones, which offers a more attractive advertising model.
In other earnings news, Kate Spade (KATE) swung to a profit in its recent quarter as efforts to diversify from its handbag business paid off. Total sales rose 11% over the quarter, driven by healthy demand in North America which helped it avoid the currency exchange pitfall. Shares jumped nearly 10%. 
SeaWorld (SEAS) - Get Free Report slid after a disappointing quarter. The theme park chain earned $1.14 a share in its third quarter, 4 cents shy of estimates, while revenue of $496.9 million missed by $12.5 million. The company has been under pressure since ethical questions over orca captivity hit attendance levels.
Qualcomm (QCOM) - Get Free Report sank 14% after providing weaker-than-expected first-quarter guidance. The communications tech company said it expects quarterly earnings no higher than 90 cents a share, well below an estimated $1.08 a share. Fourth-quarter results also looked weak with sales slumping 19% to $5.45 billion.
Valeant Pharmaceuticals (VRX) fell to its lowest level in more than two years as selling pressure on the stock continued. The drugmaker's shares have suffered a steep decline since accounting fraud accusations were leveled against it. Billionaire investor Bill Ackman, one of the company's most vocal supporters, has lost around $2 billion on his investment. Shares fell more than 14% on Thursday and have lost nearly 60% since the beginning of October.
In deals news, Homeaway (AWAY) surged nearly 25% after Expedia (EXPE) - Get Free Report agreed to buy the online travel agency for $3.9 billion in a cash-and-stock deal. Expedia will pay $10.15 a share, plus 0.2065 of its own stock in exchange for Homeaway stock.