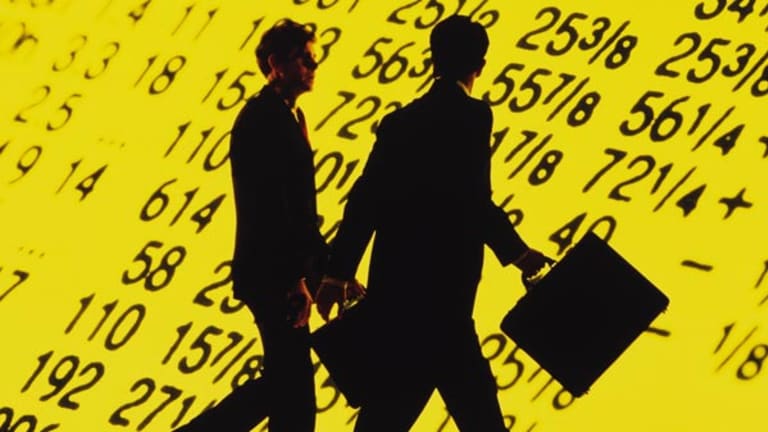 Publish date:
Stocks Maintain Highs as 'Brexit' Relief Fuels Global Rally
Stocks hold onto big gains Monday as new 'Brexit' polls suggest the U.K. could remain in the European Union.
Stocks hold onto big gains Monday as new 'Brexit' polls suggest the U.K. could remain in the European Union.
Stocks held onto big gains through Monday morning as new "Brexit" polls suggested the U.K. could remain in the European Union.
The S&P 500 was up 1.2%, the Dow Jones Industrial Average surged 1.4%, and the Nasdaq climbed 1.7%.
Weekend polls showed sentiment shifting toward a "remain" vote in the upcoming referendum on Thursday. A Survation/The Mail survey showed 45% of voters wish to "remain" while 42% prefer to "exit." Markets are expected to remain choppy until the outcome of the referendum is announced.
The chances of an exit from the EU have sent global markets into a spin, triggering fears over economic and political stability in the region.
"Potential 'Brexit' brings a litany of risks along with it, including currency, trade, and economic growth," said Jason Pride, Glenmede director of investment strategy. "Headline risks associated with an exit include the possibility of U.K. bond ratings being affected and the uncertainty surrounding the British pound. Furthermore, many have noted that the U.K. would need to renegotiate its trade agreements which could have adverse effects on U.K. economic growth."
European markets surged on the increasing likelihood of a "remain" vote on Thursday. Germany's DAX jumped more than 3%, the CAC 40 in France rocketed 3.4% higher, and the FTSE 100 in London spiked 2.9%.
Crude oil joined in on a global rally on Monday. The commodity posted a weekly loss on Friday as oil prices pulled back from recent attempts to recapture and remain above $50 a barrel. West Texas Intermediate was up 1.6% at $48.75 a barrel on Monday morning.
Shares of Anthem (ANTM) - Get Report and Cigna (CI) - Get Report were on watch on reports U.S. antitrust regulators could impede their proposed $48 billion deal. Regulators are reportedly skeptical that the health insurers can provide concessions that would ensure the industry remains competitive, The Wall Street Journal reported. Regulators reportedly said they weren't certain the companies would agree to asset sales that could help the deal proceed.
Walt Disney (DIS) - Get Report climbed 1% after its Finding Nemo sequel, Finding Dory, dominated the weekend box office. The film scored $136.2 million in North American ticket sales, securing it the title of highest-grossing animated debut in history.
Yelp (YELP) - Get Report was upgraded to buy from hold with a $33 price target at Deutsche Bank. The firm said sales force productivity has stabilized and advertising units are improving.
CVS Health (CVS) - Get Report was downgraded to equal weight with a $104 price target at Morgan Stanley. Analysts said the company is facing increased competition in the pharmacy-benefit management market.
Walmart (WMT) - Get Report added nearly 1% on reports it is in talks to sell its Chinese e-commerce business to JD.com (JD) - Get Report . JD.com, the second-largest e-retailer in China, could purchase the assets as part of a strategic partnering that would give Wal-Mart a better shot at competing in the region's retail industry. JD.com shares climbed 5.6%. 
Federal-Mogul Holdings (FDML) jumped after billionaire Carl Icahn increased his bid to buy a minority stake to $8 a share from a previously offered $7 in February. Icahn's earlier bid represented a 41% premium to Federal-Mogul's trading price, though deal talks have pushed it to trade around the current offer.