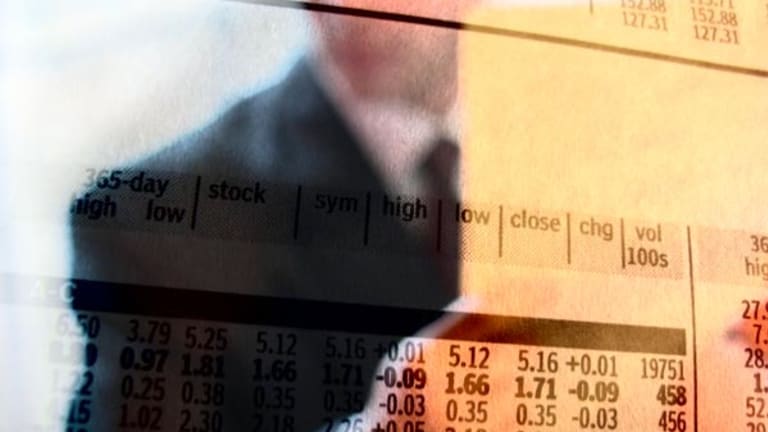 Stocks at Session Highs as Crude Closes Near $50
Stocks hold at session highs by late afternoon Monday as crude oil clinches a close near $50 a barrel.
Stocks held at session highs by late afternoon Monday as crude oil clinched a close near $50 a barrel and as Federal Reserve Chair Janet Yellen remained vague on the central bank's rate-hike plans.
The S&P 500 was up 0.6%, the Dow Jones Industrial Average added 0.72%, and the Nasdaq rose 0.66%.
Crude oil moved higher, recapturing a level above $49, after Friday's selloff. Oil was under pressure on Friday after the number of active U.S. oil rigs showed a surprise increase in the past week. In recent months, crude has been supported by falling U.S. production which has eaten into domestic inventories.
West Texas Intermediate crude oil closed 2.2% higher at $49.69 a barrel on Monday.
Yellen, in a speech to the World Affairs Council of Philadelphia, said the U.S. is still on track for further rate hikes, though the weak May jobs report does put the economic outlook into question.
Yellen gave no time frame for further rate hikes but said that further gradual moves will "probably" be appropriate. Yellen did note that the Fed could make moves even before it reaches its growth targets. 
"Although the economy recently has been affected by a mix of countervailing forces, I see good reasons to expect that the positive forces supporting employment growth and higher inflation will continue to outweigh the negative ones," said Yellen.
Fed members will next meet on Tuesday, June 14, with an announcement set for the next afternoon. The chances of a rate hike in June dropped to 4% probability, according to the CME Group, after the number of U.S. jobs added to payrolls in May came in well below expectations. Chances of a rate hike in June were higher than 20% at the end of May.
St. Louis Fed President James Bullard noted that while there is a low chance of a June rate hike, July is still very much in play. Speaking in Singapore, Bullard noted that U.S. labor markets are at or around full employment, one of the strongest arguments for another rate hike.
Atlanta Fed President Dennis Lockhart backed up support for July remaining in play, though a June hike was unlikely.
"The combination of the jobs report on Friday and the 'Brexit' consideration justify patience," Lockhart told Bloomberg Television on Monday. The U.K. will vote in a referendum on June 23 to determine whether or not to exit the European Union.
The pace of rate hikes depends on whether the May jobs report proves to be an an outlier, Boston Fed President Eric Rosengren said in a speech in Helsinki. Rosengren noted that economic data has been "choppy," arguing that it will be "important to see whether the weakness in this report is an anomaly or reflects a broader slowing in labor markets."
Hercules Offshore (HERO) slid after filing for bankruptcy protection. The oil-drilling company will put all its assets up for sale. The Chapter 11 filing follows on from another Chapter 11 restructuring plan detailed last month. The majority of first lien debt holders have accepted the terms of that plan.
Walmart (WMT) - Get Walmart Inc. Report was upgraded to buy from hold with an $82 price target at Jefferies. Analysts said that store checks and surveys suggest that execution is improving.
Harley-Davidson (HOG) - Get Harley-Davidson, Inc. Report was downgraded to neutral from buy at Goldman Sachs. The firm said checks suggest that company registration growth has stalled relative to the industry. A $50 price target was set.
Ocular Therapeutix (OCUL) - Get Ocular Therapeutix Inc Report tumbled after a second Phase 3 trial of its treatment for pink eye failed to achieve its objective. The chronic allergic conjunctivitis treatment was hoped to achieve itching relief between a treated and placebo group over seven days.
Tyson Foods (TSN) - Get Tyson Foods, Inc. Class A Report was cut to market perform from outperform at BMO Capital Markets on a valuation call. The firm also lowered its price target to $69 from $78. Analysts said their "overarching view" on the food company remains, though current valuations deter investment.