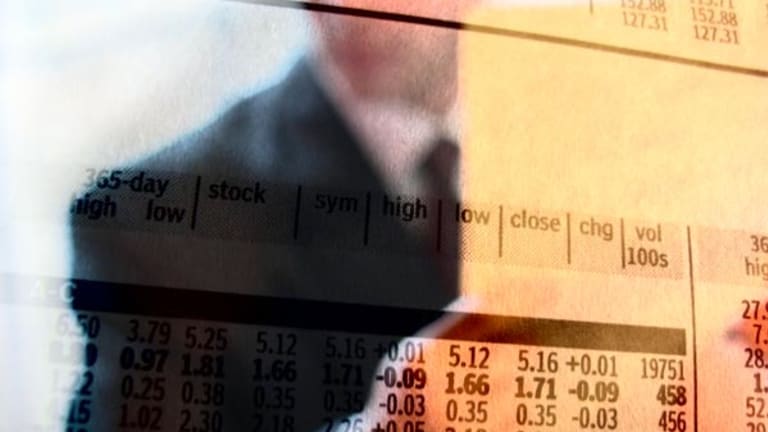 Stocks Have the Worst Start to a New Year Ever
Stocks ended a dismal week with yet another big loss, overpowering a blockbuster jobs report--and a brief rally--earlier in the day.
Can we start the year over?
Stocks ended a dismal week with yet another big loss, overpowering a blockbuster jobs report--and a brief rally--earlier in the day.
The selling continued into Friday's close and sent the S&P skidding 5.5% for the week, its worst start to a new year ever.
Both the S&P and Dow Jones Industrial Average also fell deeper into correction territory, having reached a decline of over 10% from their recent highs on Thursday.
Even the strong growth in U.S. hiring during December couldn't get the market out of a funk. Instead, investors took the news as a sign that the Federal Reserve would hike interest rates again soon.
"There's a lot of moving parts right now in the economy and investors are struggling right now to get a sense of what the next three to six months look like," Myles Clouston, senior director at Nasdaq, told CNBC.
With the meltdown in China's stock market rattling the market all week, investors had been betting that the Fed would hold off on another rate hike until June. But Friday's better-than-expected jobs report put March back on the table. And that clearly caused the market's mood to sour.
"There's a lot of disagreement about how many short-term interest increases the Fed will do this year," explained Kate Warne, investment strategist at Edward Jones, in a call. "The market clearly [expects] fewer and later rate hikes [than the Fed does]. As a result, anything that leads market participants to conclude the Fed could delay is probably good news overall for the stock market."
Signs of weak inflation due out in the coming week could give markets a small boost. Worries over inflation contributed to unease among Fed members during their December meeting with some arguing the risk that inflation might remain low was "considerable." Producer prices for December will be released on Friday. 
Earnings season will kickoff on Monday with the unofficial starter Alcoa (AA) - Get Alcoa Corp. Report reporting results in the afternoon. Bank JPMorgan (JPM) - Get JPMorgan Chase & Co. (JPM) Report and tech giant Intel (INTC) - Get Intel Corporation (INTC) Report will report on Thursday, while BlackRock (BLK) - Get BlackRock, Inc. Report , Citigroup (C) - Get Citigroup Inc. Report , Fastenal (FAST) - Get Fastenal Company Report , and Wells Fargo (WFC) - Get Wells Fargo & Company Report are due for Friday.
Fourth-quarter earnings are expected to fall 4.2%, primarily a result of weaker results from energy companies. Excluding energy, earnings are expected to grow 1.4%. Revenue is forecast to fall 3.2%, both a result of weaker oil prices and a stronger U.S. dollar cutting into internationally-made profits. 
Crude oil settled at its worst level since February 2004 on Friday in a week riddled with commodity selloffs. The threat of a weaker Chinese economy continued to pressure the market, pulling West Texas Intermediate futures contracts ending February 0.2% lower to $33.20 a barrel. Contracts were down 10.3% for the week.
China's Shanghai Compositeclosed the week down 10% after devaluation of the yuan sparked concerns over the health of the Chinese economy. The China Securities Regulatory Commission also decided to suspend the circuit-breaker system that went into effect on January 1. Chinese markets have triggered the mechanism twice in just five days.