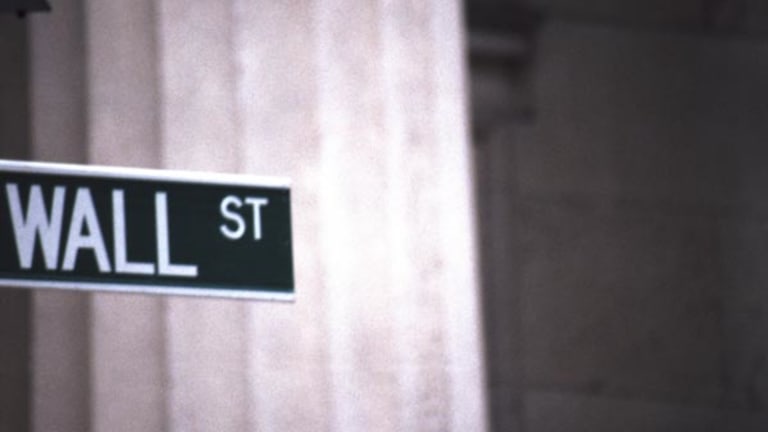 What Jobs Report? Stocks Gain on Stimulus Support
A three-week delayed jobs report misses expectations, diminishing chances the Fed will taper its stimulus program and boosting major U.S. equity indices.
NEW YORK (TheStreet)-- Markets broke fresh highs on Tuesday after a weak jobs report fueled speculation the Federal Reserve will maintain the monetary stimulus measures that have helped boost equities to their biggest gains in 16 years.
The Standard & Poor's 500 Index gained 0.57% to 1,754.67, extending its 2013 advance to 23%, the biggest gain to start a year since 1997. The Dow Jones Industrial Average rose 0.49% to 15,467.66 while the Nasdaq gained 0.24% to 3,929.57. 
The September non-farm payroll report showed 146,000 jobs were added in September, below expectations of 180,000 while the unemployment rate edged down to 7.2% from 7.3%.
"We see this job report as leaving policymakers unsatisfied with the pace of improvement and reducing the likelihood the Fed tapers asset purchases in the near future. We now expect Fed tapering in March 2014," Barclays director of US Economic Research and Global Asset Allocation Michael Gapen said in a research note.
Netflix  (NFLX)  shares were the worst performer on the S&P 500 after rising as much as 9.6% in earlier trading. The video company's earnings for the quarter ended Sept. 30 quadrupled as the service topped 40 million subscribers. Its shares are up around 271% in 2013. Netflix CEO Reed Hastings told analysts on a post-earnings conference call that  "momentum investors" were "driving the price more than we like normally."
Apple (AAPL)  at an event on Tuesday in San Francisco unveiled its newest iPad, called the iPad Air, which weighs 1 pound and starts at $499. The Cupertino, Calif.-based company also unveiled a new iPad mini for $399, which now boasts Apple's high-definition Retina display. Shares fell intraday.

Whirlpool (WHR) was the biggest gainer in the S&P 500 after the home appliance manufacturer raised its earnings per share estimate following better-than-expected third-quarter profits. The Benton Harbor, Mich.-based company raised its year-end earnings projection to $9.90 to $10.10 a share, up from a previous estimate of $9.50 to $10 a share. Whirlpool shares popped 11.6% to $146.14.
JPMorgan Chase (JPM)  shares slipped 0.87% to $53.80 after the company this week agreed to a possible $13 billion dollar settlement over its mortgage practices during the financial crisis. 
Transocean (RIG)  jumped 6% to $49.35 on news the drilling contractor will replace Dell in the S&P/500.
United Technologies (UTX)  shares slid 1.4% despite beating earnings expectations and raising its full-year outlook. The company lowered its 2013 revenue outlook by $1 billion to $63 billion in sales due to the slow recovery in Europe and persistent weakness in military aerospace markets.
Delta Air Lines (DAL)  shares added 3.2% to $25.49 after beating earnings estimates, reducing debt, paying a dividend and buying back shares. The moves were underscoring its commitment to lure investors back to the airline industry.
COMEX Gold at the New York Mercantile Exchange for December delivery surged 2% to settle at $1,342.60 an ounce, while December oil tumbled 1.4% to close at $98.30. The benchmark 10-year Treasury was increasing 26/32 to dilute the yield to 2.516%. The U.S. dollar index was down 0.58% to $79.24.
--By Jane Searle and Joe Deaux in New York.