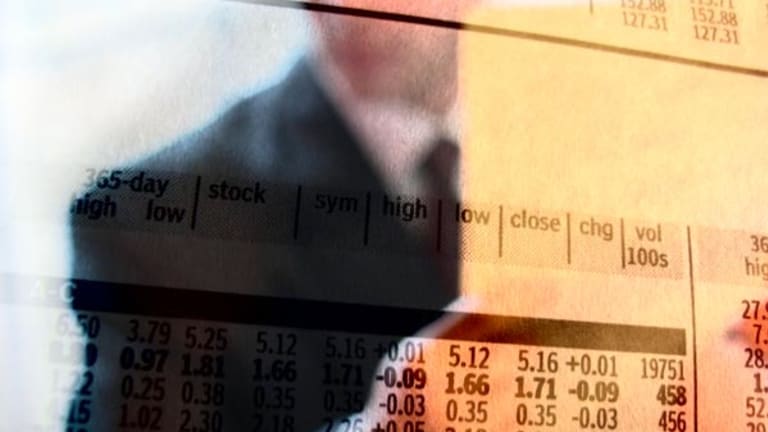 Stocks Ride 'Santa Claus' Rally to Record Highs
Stocks close at record highs as consumer sentiment hits its highest level since July and as the International Monetary Fund raises its outlook for U.S. growth.
NEW YORK (TheStreet) --  U.S. stocks zipped to record highs Monday as the 'Santa Claus' rally gathered strength from rising consumer spending in November while the Reuters/University of Michigan consumer sentiment index for December hit 82.5 -- the best reading since July. Stocks received a further boost from the International Monetary Fund which raised its outlook for U.S. economic growth. 
Signs of consumer strength continue to bolster investment sentiment in the wake Federal Reserve's decision last week to begin tapering its unprecedented economic stimulus program.
The S&P 500 gained 0.53% to close at 1,827.99 while the Dow Jones Industrial Average added 0.45% to 16,294.61 -- records for both indices. The Nasdaq climbed 1.08% to 4,148.90. The S&P 500 is up more than 28% in 2013.
Apple (AAPL) - Get Report boosted the Nasdaq on Monday after the company and China Mobile (CHL) - Get Report reached a deal to bring the iPhone to the world's largest mobile phone network. Apple shares closed up 3.8% to $570.09.
The U.S. Commerce Department reported that consumer spending rose 0.5% in November, in-line with economists' projections, while personal income ticked up just 0.2%; economists were forecasting 0.5%. The rise in consumer spending added another economic indicator to a raft of positive data that has suggested steady improvement in the U.S. economy.
IMF Managing Director Christine Lagarde said in an interview with NBC's "Meet the Press" that U.S. growth is picking up and unemployment is dipping, which influenced the organization's decision to raise its forecast.
Investors continued to ride a Santa Claus rally fueled by the Fed's tapering decision and the stronger-than-expected economic growth in the world's largest economy.
The Fed's decision to scale back its economic stimulus program triggered a spike in major U.S. equity markets on Dec. 18 as investors received the move as an endorsement of a strengthening economy that for one of the first times since the 2008 financial crisis would be in less need of aid from the central bank. The decision was followed up by the strongest gross domestic product report since 2011.
Traders were boosting Facebook (FB) - Get Report on Monday as it marked the first day the social networking giant listed on the S&P 500. Shares surged 4.8% to $57.77.
Jos. A. Bank (JOSB) shares fell after the suit retailer on Monday rejected a $1.54 billion purchase offer from Men's Warehouse (MW) . Jos. A. Bank previously attempted to purchase Men's Warehouse. Shares were off 1.3% to $56.29. Men's Warehouse lost 0.73% to $51.63 a share.
Tiffany's (TIF) - Get Report shares were little changed a day after the jewelry company lowered its full-year guidance to $2.30 to $2.35 a share on the news that a Dutch court ruled that it must pay Swatch Group $448.8 million in damages. Previous company forecast was for earnings of $3.65 to $3.75 a share. Shares were off 0.13% to $90.50.
-- Written by Joe Deaux in New York
>Contact by Email.