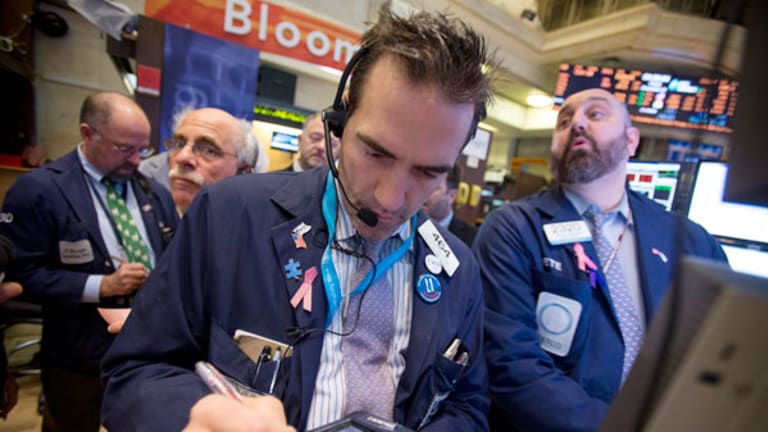 Stocks Gain as Nike Outweighs Cyprus
Major U.S. stock markets rallied Friday as investors bet that the eurozone will settle on a rescue deal for Cyprus.
NEW YORK (
) -- U.S. stocks rallied Friday as investors bet that European officials would find a solution to rescue Cyprus's banks, and Nike posted profits that beat analyst expectations.
The
jumped 0.72% to 1,556.89 as Nike, the shoe and apparel manufacturer, surged 11.1%. The S&P dropped 0.24% for the five-day trading period, it's firstly weekly drop for the first time in four weeks.
Cypriot officials remained in negotiations with the European Commission as the island-nation struggles to avoid financial collapse. Russia, which has billions of dollars of deposits in Cypriot banks, appeared unwilling to supply the country the money it needs to avoid a tax on depositors to fund its banks.
"The headlines coming out of Cyprus are alarming, but I don't think this will have the 'correcting effect' that many people have been waiting for," said Jonathan Corpina, head of New York Stock Exchange Floor Operations at Meridian Equity Partners. "The good news outweighs the bad news, and the market has shown us this.''
The
Nasdaq
closed up 0.7% to 3,245. The tech-heavy index dipped 0.13% for the week. The
Dow Jones Industrial Average
rose 0.63% to 14,512.03. The blue-chip index lost 0.01% for the week.
After two days of talks with Russian Finance Minister Anton Siluanov, Cypriot Finance Minister Michael Sarriss left Moscow without a final deal to help fund 5.8 billion euros it needs to raise in order to unlock 10 billion euros in European and International Monetary Fund aid and garner the 17 billion euros it needs to recapitalize its banks.
Cyprus' government pleaded with lawmakers Friday to "take the big decisions" to avert financial chaos.
"The next few hours will determine the future of the country," Christos Stylianides, a government spokesman, said in televised statement before lawmakers began debating alternative proposals to avoid financial ruin.
European markets traded downward on the lack of a Cyprus deal as London's FTSE 100 dropped 0.7% and the DAX in Germany declined 0.9%.
Yields on the benchmark 10-year Treasury were rising 1.926% as the price dipped by 3/32.
The dollar fell 0.58%, according to the
U.S. dollar index.
May crude oil futures were rising $1.26 to $93.71 on the New York Mercantile Exchange.
Nike
(NKE) - Get Free Report
was surging 11% to $59.53 after the shoe and apparel maker's quarterly profit beat analyst expectations.
Earnings for the quarter were $662 million, or 73 cents a share, up from its year-earlier profit of $569 million, or 61 cents a share. Analysts were looking for earnings of 67 cents a share. Revenue rose 9% to $6.19 billion; analysts forecast sales of $6.2 billion.
Nike said sales in North America, which accounts for 40% of revenue, rose 18% to $2.55 billion. Nike said orders for shoes and clothing for delivery between March and July -- future orders -- rose 6%.
Tibco Software
(TIBX)
shares plunged 9.4% to $20.99 after the cloud platform provider reported first-quarter revenue Thursday evening that fell short of Wall Street's target for a third quarter and earnings that were in-line with expectations as licensing revenues tumbled 5% to $78.3 million.
Tiffany
(TIF) - Get Free Report
tacked on 1.9% to $69.23 after the luxury jewelry retailer predicted that its global sales growth will accelerate this year driven by strength in its Asia markets. The company is predicting sales to increase 6% to 8%.
Tiffany also reported stronger-than-expected fourth-quarter earnings Friday.
-- Written by Andrea Tse and Joe Deaux in New York.
>To contact the writer of this article, click here:
Andrea Tse
.