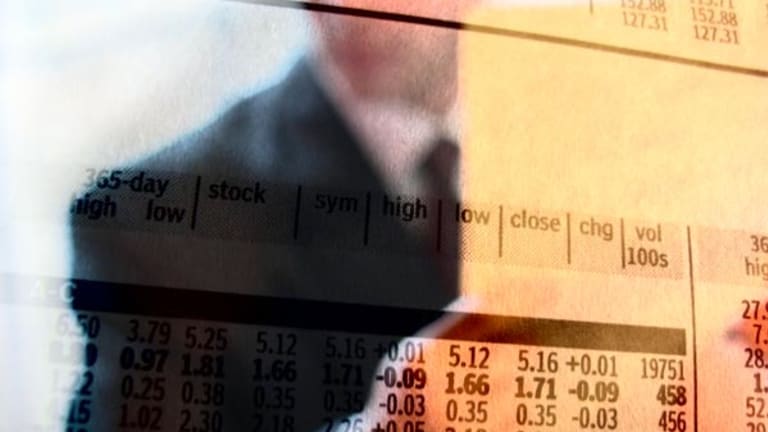 Stocks Maintain Lows as Crude Inventories Surge
Stocks hold at session lows on Wednesday morning after crude oil inventories increase more than expected in the past week.
Stocks hold at session lows on Wednesday morning after crude oil inventories increase more than expected in the past week.
Stocks held at session lows on Wednesday morning after crude oil inventories increased more than expected in the past week. 
The S&P 500 was down 0.41%, the Dow Jones Industrial Average declined 0.24%, and the Nasdaq slid just 0.71%.
Domestic crude oil inventories increased by 9.4 million barrels in the past week, far higher than an estimated increase of 2.7 million barrels. Traders have been recently concerned over global oversupply, though hopes of a production freeze among Organization of Petroleum Exporting Countries has eased worries somewhat. West Texas Intermediate crude oil was down 3% to $40.22 a barrel on Wednesday morning.
Investors appeared to overcome jitters tied to a terrorist attack in Brussels a day earlier. The death toll in the two explosions in Brussels rose to 34 overnight, according to security officials, while several hundred more are injured. Brothers Khalid and Brahim el-Bakraoui have been named as the suicide bombers, while third suspect Najim Laachraoui is on the run. Earlier reports erroneously suggested the third suspect had been caught. The three are suspected of being involved with the ISIS group responsible for terror attacks in Paris in November.
The terrorist attacks at Belgian transport hubs reignited global terrorism concerns Tuesday, leaving U.S. markets drifting around Tuesday's closing levels. The S&P 500 ended the day down 0.09%, the Dow slid 0.23%, and the Nasdaq gained 0.27%.
Trading was also slightly quieter on Wednesday in a holiday-shortened week. Markets will be closed on Good Friday, reopening as usual on Easter Monday. Banks will remain open on Friday. 
New home sales bounced in February, recovering slightly from seasonal weakness suffered over a late winter. Sales of newly built, single-family homes rose 2% to 512,000 in February, according to the Commerce Department. Worryingly, most of the gains were concentrated to the West with gains of nearly 39% in the region. Elsewhere, sales declines ranged from 4% to 24%. 
Merck (MRK) - Get Report jumped more than 2% after a federal jury in California ruled in its favor in a lawsuit against rival Gilead Sciences (GILD) - Get Report over several key hepatitis C patents. Merck accused Gilead of infringing on patents it filed over a decade ago, claiming Gilead's sofosbuvir infringes on those patents. Merck is seeking billions in damages and royalties on sales of Gilead's two hepatitis drugs.
Pinnacle Foods (PF) dropped after current CEO Robert Gamgort announced he will leave the company at the end of April. Keurig Green Mountain (GMCR) announced that Gamgort will assume the position of CEO at its company.
General Mills (GIS) - Get Report was lower after a mixed quarter, dragged on by weakness overseas. The packaged food company earned an adjusted 65 cents a share, 3 cents above estimates. Sales fell to $4 billion, falling short of estimates of $4.08 billion.
Krispy Kreme (KKD) fell more than 3% after issuing a weaker-than-expected outlook. The company anticipates fiscal 2017 earnings between 87 cents and 91 cents a share, short average consensus of 92 cents. The doughnut chain also increased its stock buyback program by $100 million.
Red Hat (RHT) - Get Report fell 3% despite a better-than-expected quarter and above-consensus outlook. The tech company reported fourth-quarter earnings of 52 cents a share, beating estimates by a nickel, while sales jumped 17%. First-quarter earnings of 50 cents a share were in-line with forecasts.
Nike (NKE) - Get Report was lower following a mixed third quarter. The athletic apparel company reported earnings of 55 cents a share, 6 cents above forecasts, flat margins from a year earlier, and sales of $8.03 billion, missing estimates by nearly $200 million. Higher margins were due to increased warehouse costs, a stronger dollar, and excess inventory.