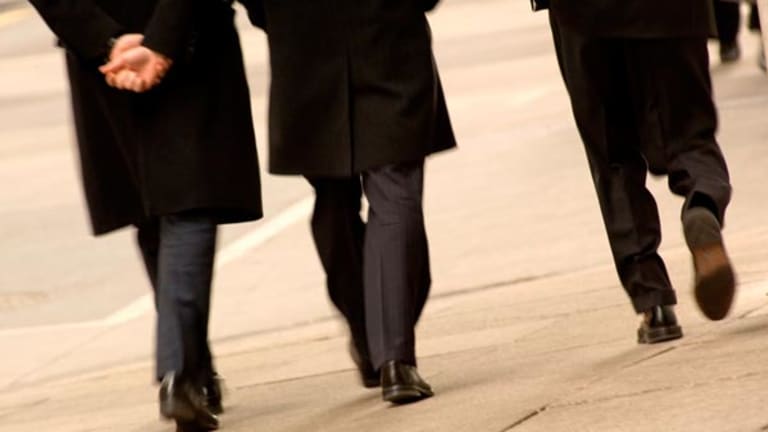 You haven't time travelled. These really are the lowest prices crude oil has seen since George W. Bush's first term in office. 
Crude closed at its lowest settlement since May 2003 on Wednesday and the shock of another selloff was more than enough to rattle equities again. 
In fact, it was a day of reversals, with the major averages changing direction almost by the minute.
The Dow Jones Industrial Average plunged as low as 566 points, then recovered in the final hour to a loss of less than 130, only to fall back again and close down 250 points.
The S&P 500 fell to its lowest level since February 2014 earlier in the day, though clawed back to close 1.2% lower.
The Nasdaq tumbled, then turned positive in the last hour, then closed down about 0.12%
Not surprisingly, the Volatility Index, otherwise known as the 'fear index,' jumped 6.1% to 27.65.
Global markets engaged in a steep selloff, too. In Asia, the Hang Seng in Hong Kong fell to its lowest level since the financial crisis, while the Nikkei in Japan fell into a bear market, down more than 20% from its recent high. All European markets were lower.
"We're not yet three weeks into the new year, and already, warning bells are going off about the global economy," said Christopher Vecchio, currency analyst at DailyFX. "The global equity market rout has taken on a new identity with losses of -20% or more piling up over the past 52-weeks. The German DAX 30, the UK FTSE 100, and the Japanese Nikkei ... have all entered bear market territory."
Wall Street hasn't yet entered a bear market, though it's edging ever closer. The S&P 500 has fallen 15% from its 52-week high, while the Dow has dropped 14%. 
Some speculate that the worst for oil has yet to come, bad news for both commodities and equities investors. Morgan Stanley analysts predicted oil prices in their $20s earlier this year, a forecast which is now reality.
IBM (IBM) - Get International Business Machines (IBM) Report was the worst performer on the Dow. The tech giant fell 5% after suffering its 15th straight quarter of falling revenue. The company reported revenue of $22.06 billion in its fourth quarter, down from $24.11 billion a year earlier. Quarterly profit of $4.84 a share came in 3 cents above estimates.
Goldman Sachs (GS) - Get Goldman Sachs Group, Inc. (GS) Report also was a drag on markets after a disappointing quarter. Quarterly profit fell 65% from a year earlier as trading revenue slid and legal settlements hurt the bottom-line. The stock fell 2% on Wednesday.
Royal Dutch Shell (RDS.A) said it expects its fourth-quarter profit to drop by at least 40% to between $1.6 billion and $1.9 billion after a sharp drop in crude oil prices. Energy companies are expected to have suffered a brutal fourth quarter as crude oil prices squeezed margins.