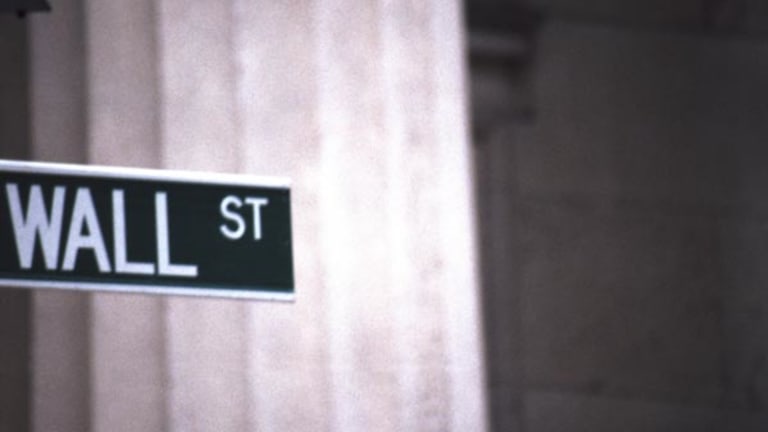 Stocks Find Post-Holiday Buyers
Microsoft and GM help lift the Dow.
Updated from 4:20 p.m. EST
Stocks began a holiday-shortened week to the upside Tuesday, as the major averages marched ahead throughout the session and closed higher.
As Wall Street geared up to put the wraps on 2006, the
Dow Jones Industrial Average
gained 64.41 points, or 0.5%, to 12,407.63, and the
S&P 500
climbed 6.14 points, or 0.4%, to 1416.90. The
Nasdaq Composite
tacked on 12.33 points, or 0.5%, to 2413.51.
Microsoft
(MSFT)
,
GM
(GM)
and
Wal-Mart
(WMT)
were among the leading advancers on the Dow.
Only four of the 30 industrials fell, led by a 0.4% downtick in
3M
(MMM)
.
On the Nasdaq,
InterMune
(ITMN)
and the newly public
Fuwei Films
(FFHL)
were on the winning side, while
Telik
undefined
and
Divx
( DIVX) stumbled.
Roughly two stocks rose for every one that declined on both the
New York Stock Exchange
and the Nasdaq. Only 1.34 billion shares changed hands on the Big Board, and the Nasdaq traded 1.07 billion shares.
U.S. markets were closed Monday for Christmas, but retail sales were one of the key stories as traders returned to work. According to MasterCard's SpendingPulse, a retail-data service, year-over-year sales rose 6.6% from Thanksgiving to Christmas. During the same period in 2005, retail sales climbed 8.7%.
Amazon.com
(AMZN)
said this year was its best holiday season ever, with the busiest day coming on Dec. 11. Even so, shares of Amazon were down 1.1% at $39.80. The S&P Retail Index slipped 0.3%.
Oil prices reversed course and gave up their gains. Driving the earlier increase was word that Iran, which is now facing U.N. sanctions, hinted that it might cut back on its oil exports if international pressure continues mounting against its nuclear program.
Still, February crude futures eased by $1.31, or 2.1%, to $61.10 a barrel. Most other energy contracts were weaker, as well. Precious metals advanced, with gold up $4.60 to $626.90 an ounce.
Treasuries were strengthening. The 10-year note was adding 5/32 in price to yield 4.60%, and the 30-year bond was increasing 14/32 to yield 4.73%. Shorter-term government debt was slightly higher.
New York stocks are coming off a week in which the Dow surrendered 102 points, or 0.8%, snapping a two-week winning streak. The S&P 500 was lower by 16 points, or 1.1%, and the Nasdaq relinquished 56 points, or 2.3%, over the five sessions.
On Friday, the Dow lost 78.03 points to 12,343.22, and the S&P 500 was off 7.54 points at 1410.76. The Nasdaq fell 14.67 points to 2401.18. This is the last trading week of the year.