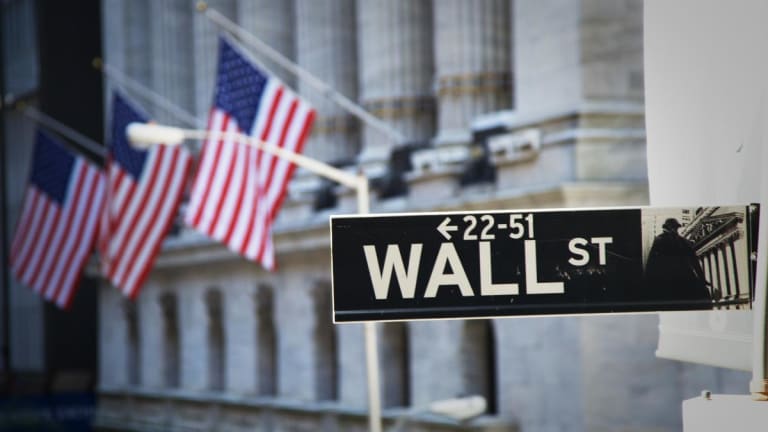 Stocks Edge Higher on US-China Trade Hopes: UK PM Faces Leadership Challenge
Global stocks traded higher again Wednesday as investors cheered progress U.S.-China trade talks while keeping a watchful eye on developments in the United Kingdom, where Prime Minister Theresa May faces a leadership challenge that could deepen the country's political crisis.
The Wednesday Market Minute
Global stocks edge higher amid signs of progress in U.S.-China trade talks and the release on bail of Huawei CFO Meng Wanzhou.
President Donald Trump tells Reuters he would meet with China's Xi in order to close a trade deal and would intervene in Meng case if necessary.
Bullish sentiment capped by news that Prime Minister Theresa May will face a leadership challenge from her Conservative party later today that could deepen the country's political crisis.
Global oil prices bounce higher after bigger-than-expected 10.1 million barrel API drawdown
U.S. equity futures suggest modest opening bell gains as trade sentiment offset by concerns of a government shutdown over border wall funding. 
Market Snapshot
Global stocks traded higher Wednesday as investors cheered progress in U.S.-China trade talks while keeping a watchful eye on developments in the United Kingdom, where Prime Minister Theresa May faces a leadership challenge that could deepen the country's political crisis.
President Donald Trump told Reuters he was pleased with the early progress in talks with Beijing on trade, and said he would be prepared to meet with President Xi Jinping if it would bring the sides closer to a comprehensive agreement. He also said he was willing to intervene in the legal proceedings surrounding Huawei CFO Meng Wanzhou, who was granted bail in Canada last night but still faces extradition to the United States on charges she helped the company evade sanctions on Iran
"Whatever's good for this country, I would do," Trump told Reuters. "If I think it's good for what will be certainly the largest trade deal ever made -- which is a very important thing -- what's good for national security; I would certainly intervene if I thought it was necessary."
Trump's comments, as well as the bullish sentiment linked to a report that China is ready to slash tariffs on U.S. made cars -- which the President appeared to confirm -- lifted stocks in Asia overnight and boosted European markets at the opening bell.
However, market sentiment was blunted by both the fact that the Huawei arrest appears to escalate U.S.-China tensions beyond trade issues and last night's astonishing scenes from the White House, during which Trump told House Majority Leader Nancy Pelosi, as well as ranking Democratic Senator Chuck Schumer, that he would be "proud" to shutdown the government if he didn't get the $5 billion in funding he insists is needed for a wall along the U.S. Mexico border.   
"From the Huawei case, it is increasingly obvious that the China-U.S. trade war is about the exchange of technology, and the development of advanced technologies by Chinese companies," said ING's Greater China economist Iris Pang. "The truce will not address these issues. And therefore tensions between China and the U.S. will continue, even if it may not be in the arena of trade.
Early indications from U.S. equity futures suggest the positive tone will wash over into Wall Street, as well, with contracts tied to the Dow Jones Industrial Average I:DJI suggesting a 130-point gain at the opening bell while those linked to the S&P 500 I:GSPC suggest an 13.3 point bump for the broader benchmark.
The bullish sentiment, however, was capped by concerns that Britain's Brexit crisis could claim the country's top politician, as members of the ruling Conservative Party vote later today in a leadership challenge to Prime Minister Theresa May.
"The votes will be counted immediately afterwards and an announcement will be made a soon as possible in the evening," said Sir Graham Brady, who chairs the party's 1922 Committee that oversees internal matters. 
News of the challenge sent the pound tumbling past a 20-month low against the U.S. dollar to 1.2484 before rebounding to 1.2530 as investors feared the result would either usher in a new leader or add to the ongoing Brexit turmoil, particularly given the fact that May had failed to extract further concessions from EU leaders on her Brexit deal yesterday and still faces the threat of it failing to pass Parliament.
That said, the weaker pound helped the FTSE 100 rise 0.4% at the start of trading in London while markets in Europe gained around 0.25% on hopes that Trump's dovish comments on trade would ease tensions between Washington and Brussels.
Away from equities, the U.S. dollar index, which benchmarks the greenback against a basket of six global currencies, hovered near a one-month high at 97.41 and investors continued to adopt a defensive tone despite the encouraging comments on trade.
Benchmark 10-year Treasury bond yields were held in check at 2.88%, however, ahead of a $24 billion auction later today that forms the middle of a series of three sales the government will use to raise around $78 billion. 
Global oil prices were also on the rise Wednesday, with crude rising firmly after data from the American Petroleum Institute showed a much bigger-than-expected fall of 10.18 million barrels in domestic crude stocks.
A declaration of 'force majeure' on crude delivers from Libya, owing to the closure of a key pipeline, was also supporting prices over concerns over slipping global demand into the early months of next year.
Brent crude contracts for February delivery, the global benchmark, were marked 55 cents higher from their Monday close in New York and changing hands at $60.75 per barrel while WTI contracts for January delivery, which are more tightly liked to U.S gas prices, were 44 cents higher at $52.09 per barrel.