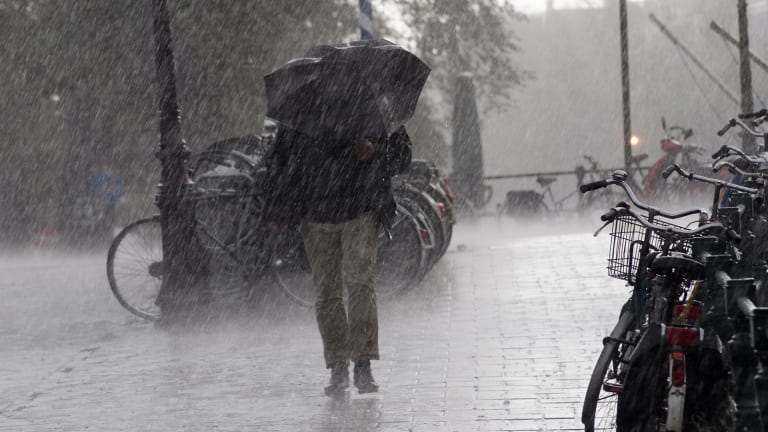 Dow Closes Wild Tuesday on Sour Note
Stocks are mixed on Tuesday as investors turn their attention to corporate earnings.
Stocks were mixed on Tuesday, Jan. 23, as investors turned their attention to corporate earnings after U.S. lawmakers ended a three-day government shutdown on Monday, Jan. 22.
The Dow Jones Industrial Average closed a mercurial day in the red Tuesday while the Nasdaq and S&P 500 continued their record-setting pace.
The Nasdaq gained 0.71%, or 52 points, to 7,460.29 while the S&P 500 rose 0.22%, or 6 points, to 2,839.15. The Dow meanwhile fell 0.01%, or 4 points, to 26,210.81.
The leading gainers on the Dow were Travelers Cos. (TRV) - Get Report and General Electric Co. (GE) - Get Report . The blue-chip index's leading laggards were Johnson & Johnson (JNJ) - Get Report and Procter & Gamble Co. (PG) - Get Report .
Travelers posted core earnings in the fourth quarter of $2.28 a share, beating estimates of $1.50 from analysts surveyed by FactSet. The stock rose 4.97%.
General Electric, which closed trading up 4.5%, is scheduled to report fourth-quarter earnings on Wednesday, Jan. 24.
Johnson & Johnson (JNJ) - Get Report reported fourth-quarter adjusted earnings of $1.74 a share, 2 cents above estimates. The stock fell 4.24% on Tuesday.
Procter & Gamble Co. (PG) - Get Report earned $1.19 a share on an adjusted basis in its fiscal second quarter, topping forecasts, and said it expects fiscal 2018 adjusted per-share earnings growth of 5% to 8% vs. prior projections of 5% to 7%. P&G shares fell 3.12%.
Shares of Netflix Inc. (NFLX) - Get Report jumped 9.9% to $250.21 on Tuesday after the streaming giant posted subscriber growth that again exceeded expectations. The company's market cap exceeded $100 billion for the first time.
Netflix also said it would increase its spending on content -- including original productions -- to $8 billion this year, a move that lifts its total commitment to around $18 billion. Netflix also will increase its marketing budget to around $2 billion.
Verizon Communications Inc. (VZ) - Get Report  fell 0.43% after posting fourth-quarter adjusted profit of 86 cents a share, missing forecasts by 2 cents. Revenue of $34 billion, however, topped Wall Street's estimates.
Kimberly-Clark Corp. (KMB) - Get Report  rose 0.7% after the maker of Huggies diapers and Kleenex tissues said it would slash roughly 13% of its global workforce. Along with the announcement of job cuts, the company said it earned $1.57 a share in the fourth quarter, 2 cents above estimates. Revenue of $4.58 billion came in slightly below consensus.
Twitter Inc. (TWTR) - Get Report shares fell 2.27% after Chief Operating Officer Anthony Noto resigned to become CEO of lending start-up SoFi.
Shares of U.S. washing machine maker Whirlpool Corp. (WHR) - Get Report rose 3.2% after the Trump administration said tariffs for large residential washing machines will start at up to 50% and phase out after three years.
European stocks traded higher Tuesday while Asian equities ended the session Tuesday sharply to the upside.
More of What's Trending on TheStreet: