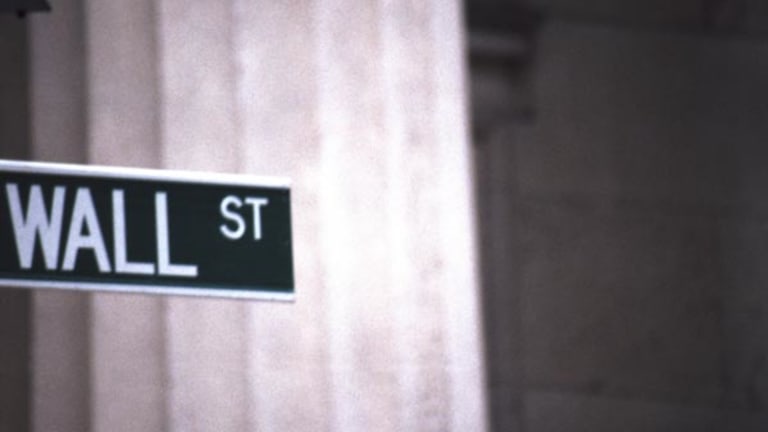 Stocks Struggle for Gains as Chicago Activity Rebounds
Stocks struggle to hold slight gains on Thursday morning a day before the critical monthly read on the U.S. labor market.
Stocks struggled to hold slight gains on Thursday morning a day before the critical monthly read on the U.S. labor market. 
The S&P 500 was up 0.02% on Thursday, the last day of the first quarter. The Dow Jones Industrial Average was flat, and the Nasdaq added 0.25%.
Economic activity in the Chicago area bounced in March as its manufacturing sector recovered from the effects of a stronger U.S. dollar and weaker oil prices. The Chicago PMI climbed to 53.6, according to the Institute for Supply Management, coming back from contraction territory.  
The number of new claims for U.S. unemployment benefits reached their highest since the end of January, climbing 11,000 to 276,000 in the past week, according to the Labor Department. The less-volatile, four-week average rose 3,500 to 263,250. However, the measure remained near multi-year lows and suggested the labor market was still in robust shape. 
The official monthly U.S. jobs report will be released on Friday. Economists anticipate 210,000 jobs to have been added to nonfarm payrolls in March, while the unemployment rate is expected to hold steady at 4.9%.
The S&P 500 and Dow closed at their highest levels of 2016 on Wednesday as investors continued to feel comfort from dovish Federal Reserve comments earlier in the week. Fed Chair Janet Yellen assured investors on Tuesday that the central bank would move gradually in raising rates.
Crude oil was slightly lower on Thursday as investors continued to worry over domestic and international oversupply. A report released Wednesday showed a smaller-than-anticipated increase in weekly domestic inventories, though any increase at all exacerbates the current supply glut.
Oil production from the Organization of Petroleum Exporting Countries rose in March as Iran continued to flood markets after the lifting of its sanctions. OPEC members will meet in Qatar on April 17 to discuss a possible production freeze, though Iran has seemed unwilling to agree to such a cap.
West Texas Intermediate crude oil was down 0.2% to $38.24 a barrel on Thursday morning. The commodity had snapped a five-session losing streak on Wednesday but only by a small margin.
Tesla (TSLA) climbed nearly 1% ahead of the unveiling of its latest electric car model. The company will unveil the new Model 3 electric car this evening in California and people have already begun to line up at stores to reserve their own. The Model 3 will cost around $35,000, a lower price point than previous models that should appeal to a larger market.
BlackRock (BLK) was on watch on reports it plans to cut about 400 jobs, potentially its largest round of layoffs on record. The world's largest money manager reportedly targets reducing its workforce by 3%.
Chipotle (CMG) was slightly higher on news the burrito chain has filed a trademark application for "Better Burger." The company said it was exploring launching a fast-casual burger chain to complement its other fast-casual pizza concepts.
Micron Technology (MU) fell 2% after swinging to a loss in its recent quarter as sales tumbled. The semiconductor company has seen declining sales of its memory chips as sales of personal computers decline. Micron reported an adjusted quarterly loss of 5 cents a share, 3 cents narrower than expected. 
Fitbit (FIT) climbed 4% after announcing that it has shipped more than one million of its new Fitbit Blaze devices and more than one million of its Fitbit Alta since availability began earlier this month. The Fitbit Blaze is a higher-end smartwatch designed to compete with the Apple Watch.