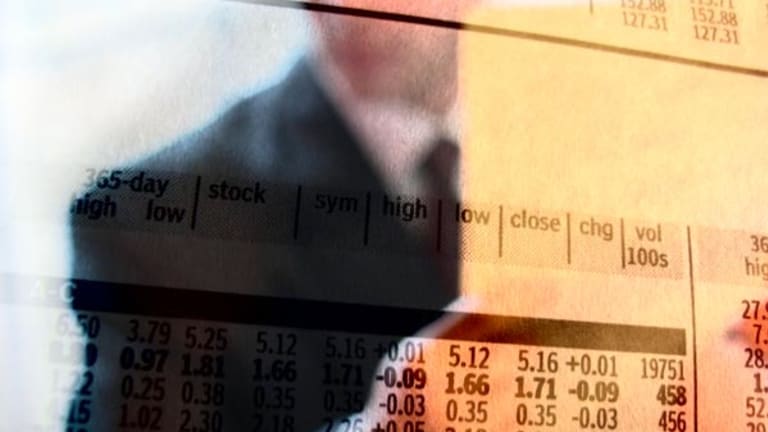 Stock Market Today: Geopolitics Grabs Center Stage
U.S. stock markets appear to be entering a period of consolidation amid a lack of direction on geopolitical risks and the global economy.
NEW YORK (TheStreet) -- U.S. stock indices finished with a lack of conviction on Thursday amid uncertainties about the country's renewed involvement in the Middle East and concerns for the direction of the global economy.
The Dow Jones Industrial AverageI:DJI  fell 0.12% to settle at 17,049. The S&P 500 undefined  was up 0.09% to 1,997.45. The NasdaqI:IXIC was up 0.12% to 4,591.81.
Geopolitical jitters rose Thursday as investors worried about rising conflict in the Middle East. President Obama outlined in a televised address Wednesday evening his plan to destroy militants from the group Islamic State. The president also said he's authorizing U.S. airstrikes inside Syria for the first time, along with expanded strikes in Iraq, as part of the campaign to intensify the battle against the Islamic State extremists.
"We really didn't get a lot of information last night from the president in terms of what to expect from what's going to be involved [with the battle against ISIS]. You throw on top on that the strengthening dollar -- what that means for third quarter earnings ... and you've had good data, you've had less stellar data. There just doesn't seem to be a lot of clarity and we could be entering a pause period right now," said Dan Veru, chief investment officer at Palisade Capital Management.
U.S. initial jobless claims increased by 11,000 to 315,000 in the week ended Sept. 6, the Labor Department reported on Thursday. China's above-forecast 1.2% annual decline in producer prices in August fed growth worries overnight. The country's consumer price inflation eased to 2% from 2.3%, a four-month low and well below the government's 3.5% inflation target.
The United States Oil Fund ETF (USO) - Get United States Oil Fund LP Report bounced back by 1.26% to $34.69 as the euro began gaining strength against the U.S. dollar. The index pulled back by nearly 1.5% Thursday morning after the International Energy Agency trimmed its global oil demand growth for 2014 and 2015 to 0.9 million barrels per day and 1.2 million barrels a day, respectively, citing a pronounced slowdown in demand growth in the second quarter of this year and a weaker outlook for Europe and China.
In corporate news,JDS Uniphase (JDSU) jumped 10.33% to $13.35 after the company announced that it will separate into two public companies -- an optical components and commercial lasers company, and a network and service company.
BlackBerryundefined popped 4.92% to $10.77 after the mobile communications provider said it has acquired Movirtu, a provider of virtual identity solutions for mobile operators.
Lululemon Athletica (LULU) - Get Lululemon Athletica Inc (LULU) Report , the athletic and yoga apparel company, surged 13.91% to $43.73 after reporting second-quarter earnings fell almost 14% to $48.7 million, or 33 cents a share, from a year-earlier profit of $56.5 million, or 39 cents a share.
The SPDR Gold Trust (GLD) - Get SPDR Gold Trust Report was down 0.66% to $119.47.
U.S. stock indices picked up some momentum in the final hour of trading to finish positive Wednesday, bolstered by the information technology sector. But stocks had fluctuated for much of the day on uncertainties surrounding the approaching Sept. 18 Scottish independence referendum and the possibility of a global shift in interest rates.
-- By Andrea Tse in New York