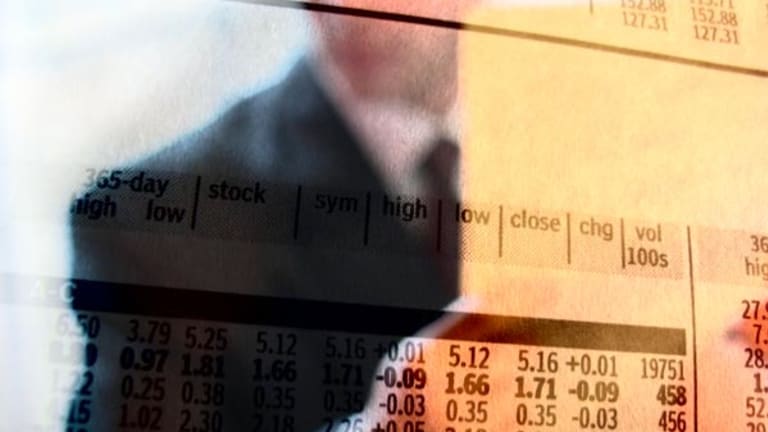 NEW YORK (
) -- The
Dow Jones Industrial Average
shed more than 200 points at the close Wednesday, nearly erasing gains for 2011, as markets were once again pummeled by the unfolding crisis in Japan.
The
Dow Jones Industrial Average
finished down 242 points, or 2%, at 11,613 as the market struggled to get a clear picture of Japan's escalating nuclear power plant crisis. The
S&P 500
lost 25 points, or about 2%, at 1,257, and the
Nasdaq
shed 51 points, or 1.9%, to 2,617. The Nasdaq and S&P have wiped out 2011's gains.
The Dow's drop of 2% Wednesday was the steepest since August 2010.Until today, the market had been more resilient despite a multitude of global crises. Last summer, when the market suffered drops of more than 2% on six days between May and July, as investors dealt with the prospect of sovereign debt defaults. The May 6 flash crash drove the Dow lower by 3.2%.
The equities selloff deepened after European Union Energy Chief Gunther Oettinger said Japan's nuclear plant crisis is "out of control."
Oettinger made the comments at a European Parliament Committee meeting in Brussels. The EU energy commissioner's spokeswoman, however, later clarified that Oettinger did not have any special or extra information on the situation in Japan.
Problems at
Tokyo Electric Power's
Fukushima Daiichi nuclear power plant continued to build on Wednesday. Radiation levels in the vicinity of the plant spiked, thwarting a plan to use helicopters to dump water to cool the power plant. Officials also said that pools used to store spent uranium fuel rods, which are highly radioactive, were also heating up, adding to the risks.
Meanwhile, U.S. Energy Secretary Steven Chu told Congress that the United States is trying to deploy equipment in Japan that can detect radiation exposure at the ground level,
Reuters
reported. Responding to questions on whether he was satisfied with Japan's response to the crisis, Chu said, "I can't really say. I think we hear conflicting reports," according to the report.
Stocks were already weak after February housing starts posted their largest drop in 27 years, and tensions in the Middle East put investors on edge. Oettinger's comments to expect "further catastrophic events," however, triggered a deeper selloff.
Selloffs took place in the tech sector Wednesday amid several bellwether downgrades.
Apple
(AAPL) - Get Apple Inc. (AAPL) Report
ended the trading session down 4.5% to $330.01 after the stock was downgraded to market perform from market outperform by JMP Securities analyst Alex Gauna, who cited risks associated with the deceleration with its primary manufacturing partner
Hon Hai
. Apple is also delaying the launch of the iPad 2 in Japan out of respect for the nation's crisis.
The biggest decliner on the Dow was
IBM
(IBM) - Get International Business Machines (IBM) Report
, which settled at $153, down 3.8% after a downgrade to market perform from outperform by Sanford Bernstein analyst Toni Sacconaghi, who cited valuations concerns.
Microsoft
(MSFT) - Get Microsoft Corporation (MSFT) Report
closed down 2.4% to $24.79 and
Qualcomm
(QCOM) - Get QUALCOMM Incorporated Report
fell 4.7% to $50.50.
The Morgan Stanley High Technology 35 Index
(MSH.X)
tumbled 2.3% to $643.99.
Despite the escalating nuclear plant crisis, Japanese stocks rebounded Wednesday after plunging more than 15% in the previous two sessions. The Nikkei closed higher by 5.7%. Other Asian markets also recovered, with India's Sensex adding 1% and China's Shanghai Composite rising 1.2%. Hong Kong's Hang Seng finished flat.
In the U.S., weak economic data pressured equities. The Commerce Department said February housing starts -- the number of homes on which construction is begun each month -- dropped 22.5% to 479,000 from an upwardly revised estimate of 618,000 in January. That was the steepest drop since March 1984. The original estimate for January housing starts was 596,000. Economists were expecting housing starts to come in much higher at 575,000, according to consensus estimates from
Briefing.com
.
The number of building permits also dropped to 517,000 from 563,000 in January. Economists expected building permits to rise to 573,000.
Peter Cardillo, chief economist at Avalon Partners, said the data confirmed that housing was the weakest link in the economy.
"In order for the economy to gain momentum, we need to see housing stabilize and move out of the slump. That is not happening. The chances of an interest rate hike, unless core inflation spikes, is all but dead," said Cardillo.
European stocks settled in negative territory, with both the FTSE in the U.K. and Germany's Dax losing over 1%.
Meanwhile, tensions in the Middle East continued to escalate. A day after Bahrain declared a three-month state of emergency, military troops attacked anti-government protesters in Manama. It was unclear whether Saudi troops, who had arrived on Monday, were involved in the attack.
The involvement of Saudi Arabia in the Bahrain conflict has raised the specter of clashes with Iran.
Crude oil prices rose again on Wednesday, with the April crude oil contract settling at $98.27 a barrel, up $1.09, off earlier highs. Despite the Middle East conflict, oil prices have been dropping in the last few days on concerns that demand will slow from Japan, the third-largest consumer of oil.
Oliver Pursche, president of Gary Goldberg Financial Services and co-portfolio manager of the GMG Defensive Beta Fund, says any weakness in commodities owing to the Japan crisis will be short-lived.
"The Japanese, in particular, have an innate ability to regroup, pull together and rebuild very, very quickly. They're not unfamiliar with natural disasters and earthquakes, and so we think that process is going to begin relatively quickly in our view, in weeks or months, not years. As a result, we think that the demand is actually going to increase in particular in base metals and energy commodities," he said.
Other commodities also made a recovery after their fall on Tuesday, with the April gold contract closing up $4.30 to $1,397.10 an ounce. The April silver contract settled up 3 cents at $34.14 an ounce, while the April copper contract ended up 5 cents at $4.18 an ounce.
Uranium stocks
Uranium Energy
(UEC) - Get Uranium Energy Corp. Report
and
Uranium Resources
(URRE)
closed down 8% and 3.2%, respectively. Shares of nuclear power plant owners
Entergy
(ETR) - Get Entergy Corporation Report
and
Exelon
(EXC) - Get Exelon Corporation Report
were down 2.7% and 3.4%, respectively.
The 10-year note was climbing 24/32, with the yield dropping to 3.212%.
.
The dollar was ticking up against a basket of currencies, with the dollar index up 0.3%.
--Written by Shanthi Bharatwaj and Andrea Tse in New York
.