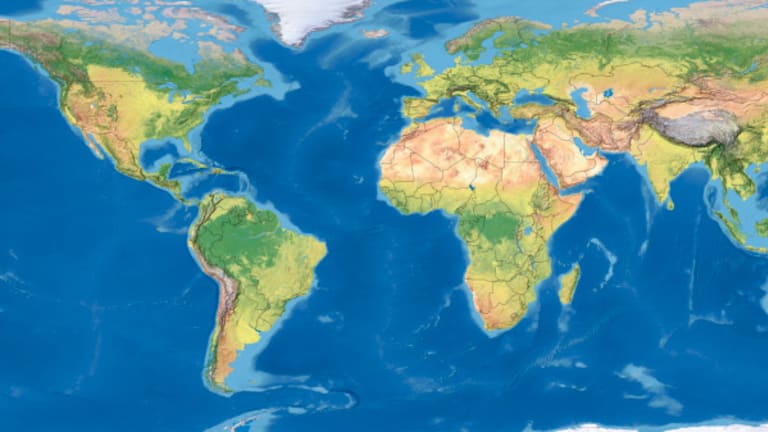 Stock Market Is On Edge About a Correction, Strategist Says
U.S. stocks may be flirting with record highs, but don't get too comfortable, one strategist warns.
U.S. stocks may be flirting with record highs, but don't get too comfortable, one strategist warns.
NEW YORK (TheStreet) -- Stocks may be flirting with record highs, but don't get too comfortable, one strategist warns.
"We have to be on edge about a correction," said Jeff Tomasulo, CEO and head portfolio manager at Vespula Capital. "I am very cautious right now. Since 2009, we are up tremendously and when you have a move that we've had from the bottom, you have to be cautious."
The S&P 500 is up 211% since its March 2009 low.
"In certain sectors, we're overvalued and other sectors we're at fair value," he said. "We're looking at the positions we have in sectors like technology and biotech and we're cutting that back and taking our profits."
He said the Chicago Board of Options Exchange's Volatility Index I:VIX, which uses options to track volatility over the next month, has been below its mean over the past two years. "We're buying VIX futures to protect our portfolios." When fear enter the markets, the VIX would rise. Tomasulo is looking for compensation should investor anxiety spike.
With the start of May upon us, some investors have adopted the strategy of "sell in May and go away" -- that is, sell your holdings, take your profits, and return to the market in about six months.
Tomasulo points out that investors who employed that strategy last year missed out. From May to November of 2014, the S&P 500 rose over 7%; and 11.2% during the same period in 2013.
But history tells a different story.
"History shows (for it never guarantees) that an investor was better off rotating into defensive sectors of the market during this seasonally soft six month period than they were by either holding the broader benchmark or leaving the equity market altogether," wrote Sam Stovall, U.S. equity strategist at S&P Capital IQ, in a note on Friday. His analysis shows the S&P 500 rose only 1.4% on average since 1945 from May to October, compared to a 6.8% rise from November 1 to April 30.
"I think the main reasons for seasonal weakness during the May-October period are: Reduced capital inflows, vacations, earnings reality, and Mutual Funds' fiscal year-end window dressing," Stovall added.
Meanwhile, Tomasulo is looking at media companies, especially after Comcast (CMCSA) - Get Reportwithdrew its bid for Time Warner Cable (TWC)  amid concerns from regulators. "That deal is off the table, so I think CBS Corporation (CBS) - Get Report will go higher because of that."
He also is bullish on the U.S. dollar, amid unprecedented central bank stimulus in Europe and Japan. "That will put pressure on their currencies, causing the dollar to rise." He thinks the dollar has room for growth.
The U.S. Dollar Index is up almost 20% over the past year.
This article is commentary by an independent contributor. At the time of publication, the author held no positions in the stocks mentioned.