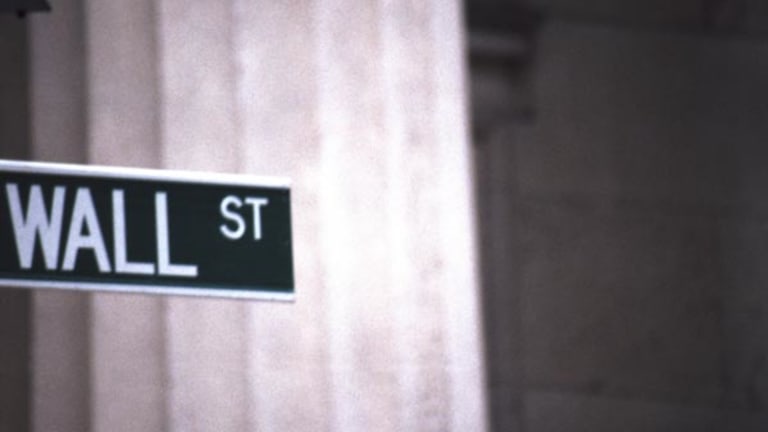 Stock Futures Maintain Highs After Private Sector Adds 200,000 Jobs
Stock futures hold gains on Wednesday morning after an unofficial read on the labor market shows a substantial increase in private-sector jobs.
Stock futures held gains on Wednesday morning after an unofficial read on the labor market showed a substantial increase in private-sector jobs. 
S&P 500 futures added 0.62%, Dow Jones Industrial Average futures rose 0.24%, and Nasdaq futures was up 0.76%.
An impressive 200,000 jobs were added to the private sector in March, according to the ADP National Employment Report. The official U.S. jobs report will be released on Friday. Economists anticipate 210,000 jobs to have been added to nonfarm payrolls in March, while the unemployment rate is expected to hold steady at 4.9%. 
Stock futures were already higher, extending a FederalReserve-inspired rally through to Wednesday's session. Fed Chair Janet Yellen's soothing words on interest rates, reiterating that they would probably climb only gradually, were music to Wall Street's ears. The central bank's monetary policy committee should "proceed cautiously" in adjusting interest rates, Yellen said Tuesday during a speech in New York. The S&P 500 and Dow closed at year-to-date highs on Tuesday. 
European markets followed in Wall Street's rally. The CAC 40 in France climbed 2%, while Germany's DAX added 1.7% and London's FTSE 100 rose 1.7%.
Crude oil reversed Tuesday's losses to trade around $39 a barrel ahead of a weekly read from the Energy Information Administration on domestic inventories. A separate data point from the American Petroleum Institute out late Tuesday showed 2.6 million barrels being added to U.S. crude stocks, well below an increase of 8.8 million a week earlier. Analysts had expected 3.5 million barrels to have been added. West Texas Intermediate crude oil was up 1.8% to $38.98 a barrel on Wednesday morning. 
Boeing (BA) inched higher in premarket trading on news it will eliminate about 4,000 jobs in its commercial airplanes division by the middle of this year. Around 1,600 of the positions will be cut through voluntary redundancies. 
Lululemon (LULU) added more than 2% before the bell after fourth-quarter profit rose 6%, better than analysts had expected. However, a soft first-quarter outlook disappointed. The athletic apparel brand expects earnings no higher than 30 cents a share, 7 cents below consensus.  
Drive-in restaurant chain Sonic (SONC)  climbed 4% after topping quarterly estimates and issuing better-than-expected guidance. The company said second-quarter profit jumped 41%, driven by strong sales particularly of its limited-time offers. Sonic anticipates full-year adjusted earnings to rise 20% to 25%, above previous guidance of 16% to 20%. 
Valeant Pharmaceuticals (VRX) added 4.5% after launching a credit facility amendment and requesting an extension to file its 10-K annual report on May 31. The embattled drugmaker said it is comfortable with its current liquidity position.