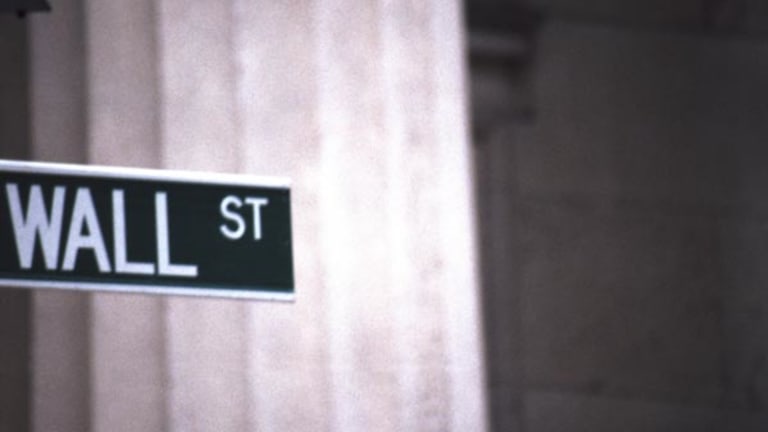 Stock Futures Rise as Focus Turns to U.S. Jobs Report
Stock futures edge higher on Monday morning ahead of a busy week which closes out with November's jobs report on Friday.
Stock futures edged higher on Monday ahead of a busy week which closes out with the U.S. jobs report for November on Friday. 
S&P 500 futures were up 0.2%, Dow Jones Industrial Average futures added 0.2%, and Nasdaq futures climbed 0.4%. 
The November jobs report, due Friday, is the key release of the week and the most important piece of data between now and when the Federal Reserve meets on Dec. 15. Economists expect 185,000 jobs to have been added to U.S. nonfarm payrolls over the past month.
A stronger number will do little to alter expectations about the Fed, with the chances of a rate hike in December currently at more than 70%. But if the November jobs report turns out to be a dud, the Fed's thinking will be anyone's guess.
The central bank has strongly suggested in recent weeks that a hike will come sooner than later, even if it continues to depend upon economic data. Fed Chair Janet Yellen will speak on Wednesday and Thursday and is expected to reiterate the Fed's previous party line that the economy continues to prove and warrants a move off of crises-level rates.
The International Monetary Fund is expected to announce that the yuan, China's currency, will join its basket of reserve currencies. The IMF currently only holds the U.S. dollar, the euro, the British pound, and Japan's yen to that level. China asked for its currency to be included as a reserve currency last year. 
Retail stocks were on watch on Monday after reports that Black Friday sales disappointed. ShopperTrak said sales at retail stores on Black Friday this year totaled $10.4 billion, down 10.3% from 2014, while sales on Thanksgiving Day declined 10% to $1.8 billion. Cyber Monday, a sales event limited to online shopping, will kick off Monday.
Anheuser-Busch (BUD) - Get Free Report shares climbed on plans to sell SABMiller's (SBMRY) two best-known beer brands, Grolsch and Peroni, to ease regulatory concerns ahead of its acquisition. The deal has not been finalized, according to The Wall Street Journal. 
BHP Billiton (BHP) - Get Free Report slid nearly 5% after the Brazilian government threatened to launch a multibillion-dollar legal suit over a dam failure in Minas Gerais earlier in November. The mining company said it hasn't received a formal suit yet but will "asses the case once it has been filed."
Ford (F) - Get Free Report shares were on watch after the automaker said it expects to incur a $600 million charge tied to its recent collective bargaining agreement with the United Auto Workers union. The agreement, which covers 53,000 U.S. employees, ends a limit on entry-level employments and increases the flexibility to use temp workers.