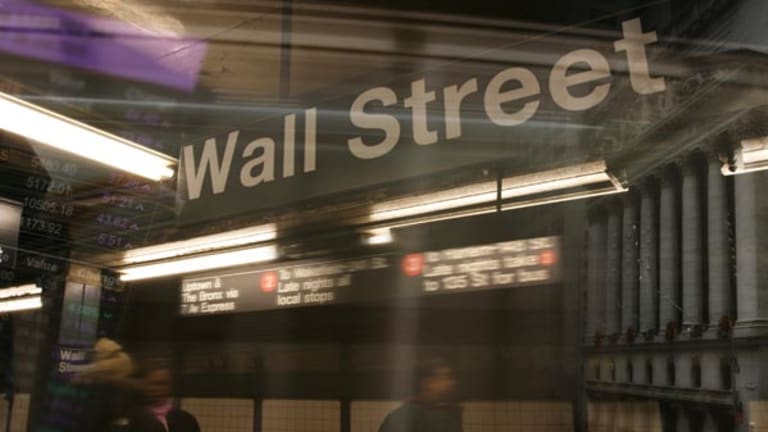 Stock Futures Rise as Cyprus Deal Is Clinched
Stock futures rise Monday with investors relieved that Cyprus is able to negotiate a last-minute bailout deal with international creditors.
NEW YORK (
) -- Stock futures were rising Monday with investors relieved that Cyprus was able to negotiate a last-minute bailout deal with international creditors over the weekend.
The "troika" consisting of the International Monetary Fund, European Commission and European Central Bank, and the Cypriot government agreed overnight on the terms of a deal, with eurozone finance ministers' approval, that would allow Cyprus to unlock €10 billion to recapitalize its ailing banks.
The deal, which requires massive cuts to Cyprus' bloated banking sector that has ballooned from billions of dollars funneled in from Russia over the years, spares bank deposits under €100,000 from financial losses but forces various losses upon deposits above €100,000.
Futures for the
were rising 4.75 points, or 6.71 points above fair value, at 1,556.75. The index is up more than 9% this year but dropped 0.24% in the last five-day trading period, it's firstly weekly drop in four weeks, driven by uncertainties over Cyprus' ability to secure financial aid and greater-than-expected contraction in eurozone manufacturing.
Futures for the
Dow Jones Industrial Average
were popping 24 points, or 48.97 points above fair value, at 14,483. Futures for the
Nasdaq
were up 12.75 points, or 13.24 points above fair value, at 2,806.25.
Cyprus' second-largest bank, Popular Bank of Cyprus, commonly known as Laiki Bank, will be shutting down with senior bondholders taking losses and deposits under €100,000 transferred to the Bank of Cyprus, the country's largest lender.
At both banks, deposits greater than €100,000, which are not insured under European Union law, will be frozen and put to work on resolving Laiki's debts and recapitalizing the Bank of Cyprus, which itself must undergo significant and painful restructuring under the deal.
The deal also calls for tax increases and privatization of state assets.
Cyprus is expected to receive the first tranche of the €10 billion in early May.
Banks in Cyprus are expected re-open Tuesday after staying closed for the past week out of fear of bank runs. Monday is a public holiday in Cyprus.
Major U.S. economic data weren't expected Monday though a flood of data is scheduled for the holiday-shortened week.
Widely watched economic releases include February's durable goods orders and the Conference Board's Consumer Confidence Index for March on Tuesday, and the third estimate on U.S. fourth-quarter GDP on Thursday.
The FTSE 100 in London was rising 0.79% and the DAX in Germany was gaining 1.43%. The Hong Kong Hang Seng index finished up 0.61% and the Nikkei 225 in Japan increased 1.69% on Monday.
The benchmark 10-year Treasury was falling 9/32, lifting the yield to 1.961%. The dollar fell 0.11%, according to the
U.S. dollar index.
May crude oil futures were rising 47 cents to $94.18 on the New York Mercantile Exchange.
The biggest private-equity buyout since the financial crisis
after
Dell
(DELL) - Get Free Report
said on Monday it has two new takeover offers that trump a proposed $13.65 a share
the company struck with founder Michael Dell and
Silver Lake Partners
in early February. Dell shares were popping 3.68% to $14.66 in premarket trading Monday.
A special committee seeking a higher takeover price for Dell said that a consortium of investors led by the
Blackstone Group
(BX) - Get Free Report
submitted a $14.25 a share offer that would allow Dell shareholders either to receive a cash payment at that value or continue to own their publicly traded holding.
Francisco Partners
and
Insight Venture Management
will participate in the Blackstone investor group.
Dell also received a $15-a-share bid from Carl Icahn's holding company,
Icahn Enterprises
(IEP) - Get Free Report
, which will roll the activist investor's $1 billion stock stake into a takeover and use a mix of stock, debt and financing from Dell's factoring business to fund the deal.
Idenix Pharmaceuticals
(IDIX)
shares are weak Monday morning following the loss in
the first phase of a hepatitis C patent dispute
with
Gilead Sciences
(GILD) - Get Free Report
.
The U.S. Patent and Trademark Office determined that Idenix filed its patent application later than Gilead. This makes Idenix the "junior party" and Gilead the "senior party" in the ongoing case. Friday's ruling reverses an earlier decision by the USPTO which declared Idenix the senior party.
Written by Andrea Tse in New York
>To contact the writer of this article, click here:
Andrea Tse
.