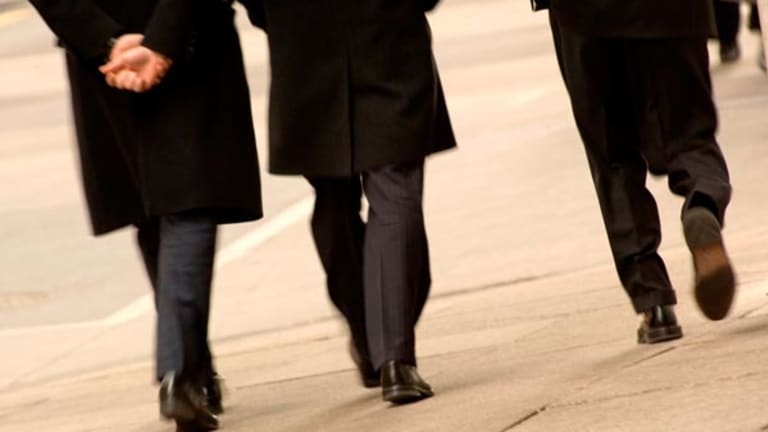 U.S. Stocks Poised to Beat All-Time Record
Stock futures are pointing to a slightly higher open as S&P nears its all-time record
NEW YORK (
) -- U.S. stock futures were pointing to a higher open on Thursday as the S&P nears its all-time record despiteuncertainties posed by the reopening of Cyprus' banks and softer-than-expected U.S. economic data.
Futures for the
were inching higher by 1.25 points, or 0.08%, to 1558.
Futures for the
Dow Jones Industrial Average
were gaining 21 points, or 0.15%, at 14,466.
Nasdaq
futures were tacking on 6 points, or 0.21% to 2807.
Cyprus banks reopened on Thursday for the first time since March 16 as many customers waited outside financial branches to access their accounts in the wake of a €10 billion bailout deal agreed upon by the Cypriot government, the European Commission, the European Central Bank and the International Monetary Fund. The deal involved strict capital controls that would allow each saver to withdraw no more than €300 per day and withdrawals from abroad of no more than €5,000.
"Their
Cypriot policy-makers' main goal is to prevent the flight of money out of banks and ultimately out of the country," Mike Meyer, assistance vice president of EverBank World Markets, wrote in a note on Thursday. "This is a unique scenario as account holders have no incentive to keep funds in Cypriot banks when they can hold the same euros elsewhere that doesn't contain the same risk. In other words, the euro is the euro no matter if it's held in Cyprus or in Germany."
The Bureau of Economic Analysis' final revision on U.S. fourth-quarter gross domestic product showed an increase of 0.4% versus the prior estimate of 0.1% growth. Economists are expecting the revision to post a 0.6% rise in GDP.
The Labor Department said initial jobless claims for the week ended March 23 rose to 357,000, which was a 16,000 increase and the sharpest rise of the year. Consensus was looking for new claims of 340,000. The four-week moving average rose slightly to 343,000, up from the prior week's moving average of 340,750.
Stocks closed mixed on Thursday
after concerns about Cyprus' new capital controls and its banks reopening subsided in the afternoon trading session.
"Throughout the afternoon there were a handful of rumors ... that the banks were going to open on time, banks were going to open tomorrow and that this was going to be an isolated case," Jeffrey Sica, chief investment officer at Sica Wealth Management,
European markets were turning higher on Thursday. The FTSE 100 in London was increasing 0.70%, and the DAX in Frankfurt was rising 0.42%.
Asian markets closed lower as Japan's Nikkei average closed down by 1.26% overnight at 12,336. Hong Kong's Hang Seng slid 0.74% to 22,300.
Futures for May crude oil contracts at the New York Mercantile Exchange were sliding 20 cents to $96.38 a barrel.
The benchmark 10-year Treasury was dropping 3/32, boosting the yield to 1.858%. The dollar was slipping 0.12%, according to the
U.S. dollar index.
In corporate news,
BlackBerry
(UAL) - Get Free Report
reported Thursday a surprise fourth-quarter profit and said it expects to break even next quarter, as the company continues to cut costs and implement its turnaround strategy. Shares of the company were effective unchanged in premarket trades.
Red Hat
(RHT) - Get Free Report
shares were losing 3.4% to $49.97 in premarket hours on Thursday after the company posted on Wednesday a slight miss on fourth-quarter revenue, but saw earnings rise. The software solutions corporation said it earned 36 cents a share on revenue of $348 million. Analysts were looking for earnings of 30 cents a share on revenue of $349.4 million.
PVH
(PVH) - Get Free Report
said Wednesday that fourth-quarter earnings hit $1.60, a jump of more than double the same time a year ago. Shares of the company lost 4.5% to $107.70 after it announced adjusted 2013 earnings of just $7 a share, which was lower than analysts' expectations of $7.40 a share. Shares were down 3.4% to $108.95 in premarket action.
-- Written by Joe Deaux in New York.
>Contact by
.