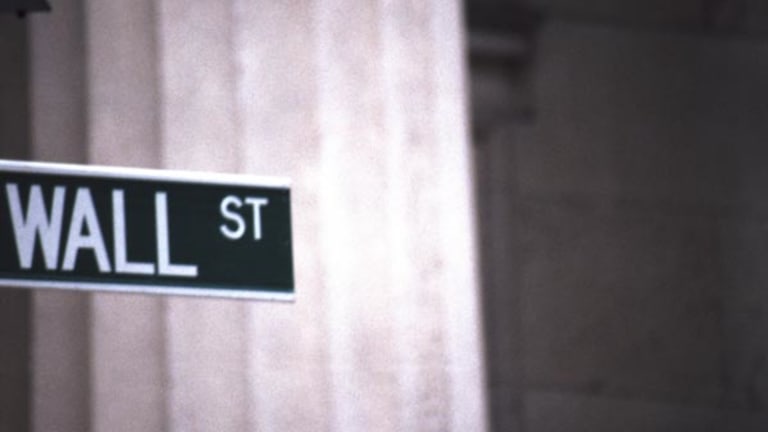 Stock Futures Soften After Durable Goods Report
Stock futures take a hit before the meeting between the Greek and German leaders.

NEW YORK (TheStreet) -- Stock futures took a mild hit Friday after the Census Bureau's report of a decrease in durable goods orders excluding the transportation component added to investors' caution amid meetings of several European leaders this week.
Futures for the
Dow Jones Industrial Average
were off 7 points, or 2.46 points below fair value, at 13,032. Futures for the
were down 1.79 points, or 1.62 points below fair value, at 1398. Futures for the
Nasdaq
100 were down 1.5 points, or 1.12 points below fair value at 2759.
The Census Bureau said that durable goods orders rose 4.2% in July, the third consecutive monthly increase. But excluding transportation, new orders decreased 0.4%. Economists on average thought that durable goods in July would increase 2.4% and that the core figure would rise 0.5%.
"The bottom line is that the headline gain is all transport/aircraft driven, but
the details are miserable," said David Ader, a strategist at CRT Capital Group.
Overseas, Greek Prime Minister Antonis Samaras was meeting with German Chancellor Angela Merkel in Berlin Friday, and was expected to meet with French President Francois Hollande in Paris Saturday, as Athens sought an extension of its bailout terms.
Meanwhile, in the days ahead of the meetings, Eurozone leaders have asserted that the decision on providing fresh aid to Greece won't take place until international lenders have completed their review of the country's progress in reaching financial targets.
"The Greek PM and the German Chancellor meet to swap holiday photos," commented Paul Donovan, global economist at UBS. "After her cozy chat with French President Hollande yesterday, Merkel reiterated the importance of the Troika report on Greece. This seems to be becoming a fig leaf to cover up any embarrassment over changing the bailout duration."
The FTSE in London was off 0.09% and the DAX in Germany was lower by 0.20%.
The Hong Kong Hang Seng index closed off by 1.25% and the Nikkei in Japan finished behind by 1.17%.
Stocks fell Thursday after a
Federal Reserve
official cast doubt on the possibility of further central bank accommodation, while a jobs report showed unexpected deterioration.
Federal Reserve Bank of St. Louis President James Bullard said during an interview with
CNBC
that the Federal Open Market Committee minutes released Wednesday were "a bit stale ... we have some data since then that is stronger.
October crude oil futures were down 42 cents at $95.85 a barrel and December gold futures were shedding $3.20 at $1,669.60 an ounce.
The benchmark 10-year Treasury was up 6/32, diluting the yield to 1.657%. The greenback up 0.21%, according to the
In corporate news,
Autodesk
(ADSK)
, the San Rafael, Calif.-based design-software maker, reported disappointing quarterly results for the first time in almost two years. The company plans to reduce its headcount as global economic uncertainties weigh on its business.
Citigroup
Federated Investors
(FII)
to buy following news on Thursday that the
Securities and Exchange Commission
doesn't plan to move forward with plans for increased regulation with regard to money markets.
A unit of
QEP Resources
(QEP)
, the Denver, Colorado-based oil and natural gas exploration company, has reached an agreement to purchase crude oil properties in North Dakota from a number of sellers for roughly $1.38 billion in cash in order to expand its presence in the Williston Basin.
Salesforce.com
(CRM)
, the San Francisco-based enterprise cloud computing company, provide disappointing third-quarter earnings guidance.
--Written by Andrea Tse in New York.
>To contact the writer of this article, click here:
Andrea Tse
.