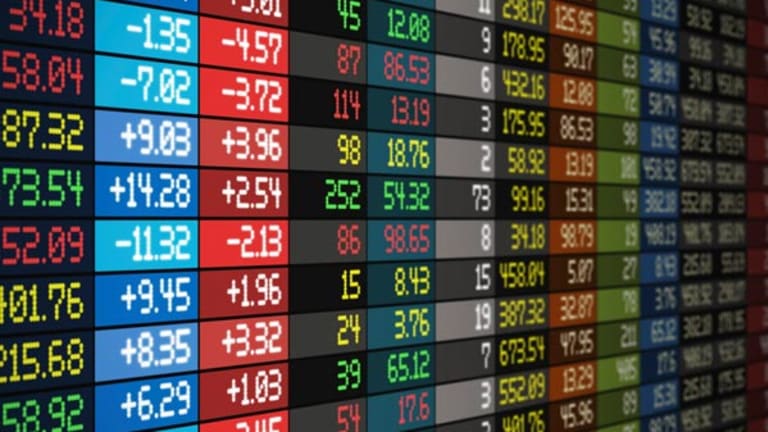 Stock Futures Are Pointing Flat to Higher
Stock futures are flat to slightly higher on Monday, making no big moves after the S&P 500 wrapped up its best five-day gain of 2015 last week.
Stock futures were looking flat to higher on Monday, making no big moves after the S&P 500 wrapped up its best five-day gain of 2015 last week. 
S&P 500 futures were down 0.02%, Dow Jones Industrial Average futures rose 0.01%, and Nasdaq futures gained 0.03%. 
Benchmark indexes closed last week with gains of more than 3% each after the Federal Reserve made clear a December rate hike was more likely. Instead of pulling the markets lower, investors were relieved at the chance to plan ahead after months of not knowing when the central bank will finally make its move.
There is a "strong case" for hiking rates in December, San Francisco Fed President John Williams said in a speech Saturday. Williams noted that a rate increase is likely if positive economic data continues and as signs that inflation will return to 2% are reinforced. 
Crude oil tumbled in a broader commodities selloff after Venezuelan Oil Minister Eulogio Del Pino warned that oil prices could drop "to as low as the mid-$20s a barrel" unless the Organization of Petroleum Exporting Countries takes action and cuts output. The group's next meeting is on Dec. 4. West Texas Intermediate crude was down 0.7% to $41.59 a barrel. 
Allergan (AGN) - Get Free Report slid more than 2% in premarket trading after Pfizer (PFE) - Get Free Report finally sealed the acquisition of the Dublin-based drugmaker. Allergan shares have surged more than 20% over the past 30 days as deal talks progressed. The $160 billion deal will create the world's biggest drugmaker, as well as the biggest tax inversion in corporate history as Pfizer will move to Ireland.
Chipotle (CMG) - Get Free Report continued to pull lower before the bell after slumping 12.5% in afternoon trading Friday. The burrito chain tumbled after the Centers for Disease Control and Prevention said it was investigating even more cases of E.coli infection at the chain's locations. New cases have been reported at locations in states including California, Ohio, Minnesota and New York. The outbreak had previously been contained to Washington state and Oregon.
GameStop (GME) - Get Free Report plummeted 10% following a disappointing third quarter. The video game retailer earned an adjusted 54 cents a share, a nickel below estimates, while revenue slid 3.3% to $2.02 billion. 
Mallinckrodt (MNK) - Get Free Report shares surged 8% after the drugmaker posted a better-than-expected quarter. The company earned $1.84 a share, 8 cents above estimates, driven by sales growth in its specialty brands segment, which includes multiple sclerosis drug Acthar.