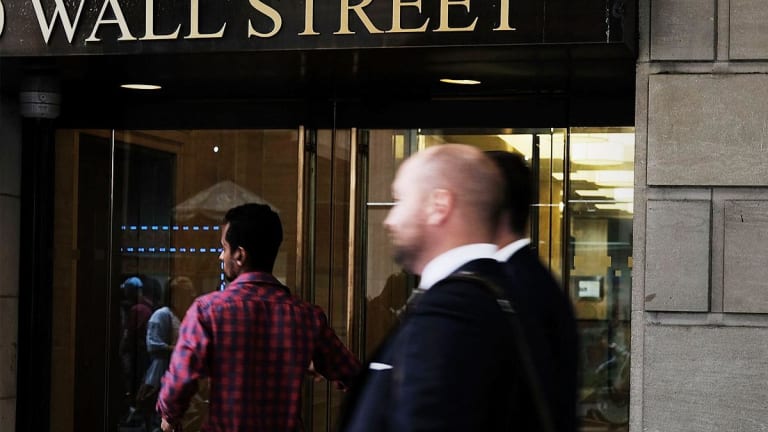 Stitch Fix Tumbles; Nektar Finally Adds a Woman to Board -- ICYMI
Here's what you need to know now for Tuesday, Oct. 2.
U.S. indexes spiked as trade discussions progressed but came back down to earth into the close. The Dow was the only average to close higher --setting an all-time record -- while the Nasdaq and S&P 500 sat out the action amid lingering trade tensions between the U.S. and China in the wake of Monday's revised trade agreement with Canada and Mexico.
Stitch Fix (SFIX) took it on the chin. The company dipped 35% after it reported lackluster earnings and fewer new customers than expected. As Eric Jhonsa points out: Stitch Fix went into earnings priced for perfection, or close to it. As of Monday's close, the stock was valued at 78 times a fiscal 2021 EPS consensus of $0.57. Even if one assumed that Stitch Fix's near-term spending plans would depress its earnings some over the next couple of years, such a valuation spelled a pretty small margin of error. "In that context, Stitch Fix's Tuesday nosedive is perhaps one more cautionary tale about being over-exposed in the current market environment to Internet and software high-flyers that have been bid up to steep multiples. While some of these names could very well continue to outperform in the coming years, there's a good argument right now for having exposure to more beaten-up tech firms that are now pricing in a lot of bad news," he writes.
Over the weekend California governor Jerry Brown approved a bill that requires all public companies to have at least one female board member. The Deal's Anders Keitz has been on the case, noting recently that about 29%, or 191 companies, of the 664 public companies in California do not have a woman on their boards, according to BoardEx, a service of TheStreet Inc. that tracks board data relationships. Some of the most notable California companies with no female board representation include: Manhattan Beach-based footwear maker Skechers USA (SKX) and Stamps.com (STMP) , of El Segundo, according to BoardEx. Stamps.com said via email the company is "reviewing the law but otherwise has no comment at this time." Skechers did not respond to a request for comment. San Francisco-based biopharmaceutical company Nektar Therapeutics (NKTR) said after the market close that it had added biotech executive Karin Eastham to its board. The Deal reported as early as June that Nektar was one of the last holdouts in the S&P 500 to not have any women on its board and the company hadn't responded to multiple requests from The Deal to comment on its lack of female representation. To be sure, there will be challenges to the new California measure and it is not a guarantee that companies will be forced to change their board makeup. However, with studies suggesting companies actually perform better with more diverse boards, investors may want to take a look at their boards.
This is an excerpt from "In Case You Missed It," a daily newsletter brought to you by TheStreet. Sign up here.