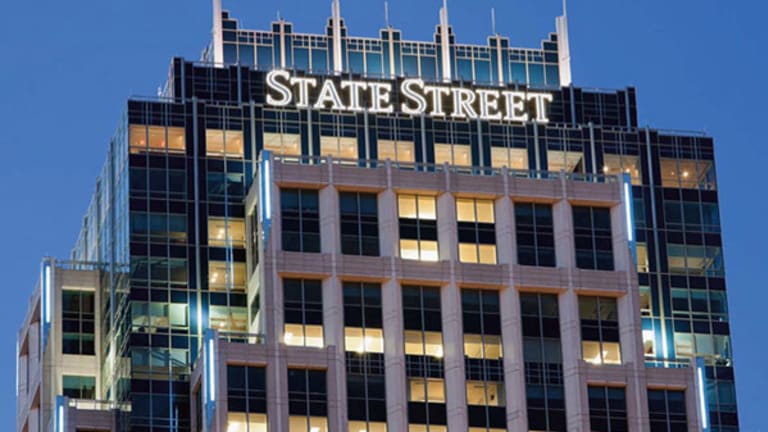 State Street May Face SEC Action Over Retirement-Plan Business
An SEC notice indicates the agency intends to pursue civil charges, though it does not guarantee that it will take action.
NEW YORK (TheStreet) -- State Street Corp. (STT) said Thursday that the Securities and Exchange Commission is planning an enforcement action related to its solicitation of business from public retirement plans.
The Boston-based company was notified via a Wells notice from the securities regulator, according to a filing on Thursday. The notice indicates that the agency intends to pursue civil charges but does not guarantee that it will take action.
"The investigation includes our use of consultants and lobbyists and, in at least one instance, political contributions by one of our consultants during and after a public bidding process," the company said in the filing. The bank had previously disclosed the probe, which examined its efforts to land servicing business for public retirement plans and, specifically, its relationships with particular clients in two states through 2011.
State Street said it plans to submit a response to the SEC, which is allowed under federal law.
Shares of the company closed at $79.87, up 38 cents or 0.48% for the day on Thursday. For the year so far, shares were up $1.37, or 1.75%.
In April, the bank announced it had added a $150 million charge to its legal expenses. In May, it said it expected to face some enforcement action related to deficiencies in compliance with anti-money laundering regulations and the Bank Secrecy Act, according to the Wall Street Journal.
The news was announced along with State Street's earnings for the first quarter, which surpassed analyst expectations.
Net income for the period rose 6% to $377 million, or 90 cents a share, according to a regulatory filing at the time. Revenue climbed 5% to $2.61 billion. The company's board approved a $1.8 billion share-repurchase program in March, following stress testing by the Federal Reserve.