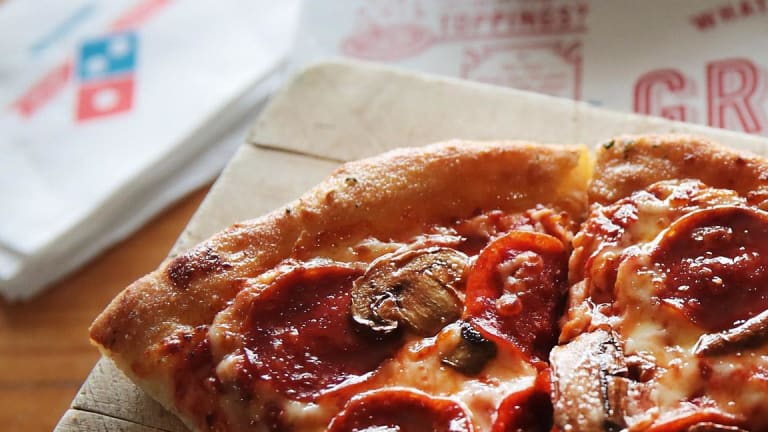 State Street Gets Pummeled on Software Deal; Pizza Wars Are Raging -- ICYMI
Here's what you need to know for Friday, July 20.
Oh how short-sighted retail investors can be. Shares of State Street (STT) tanked on Friday, as the bank and financial services provider said it would buy investment management software developer Charles River Development for $2.6 billion in cash. Charles River develops software to handle portfolio management, risk analytics, trading and trade settlement, compliance and other processes for more than 300 international investment firms that manage $25 trillion in assets. Shares of State Street dropped about 7% to $85.75 on the deal, which State Street expects to be accretive in 2020. The stock is down 11.6% on the year. "The deal is attractive strategically from a longer-term perspective, but we expect near-term scrutiny" on the time it takes to reach earnings accretion, the suspension of the buybacks and the stock issuance, Ken Usdin of Jefferies wrote in a Friday note.
Are the pizza wars over? We've all been privy to the decline of Papa John's (PZZA)  since its founder John Schnatter made some racist comments and was subsequently ousted. Then there's Yum! Brands' (YUM)  Pizza Hut franchise that has also seen some softness. Now some bears may be clamoring about Domino's (DPZ)  , after the company reported weak same-store sales growth and a miss on international revenues. Domino's, because it is so big, so sprawling, periodically will have growing pains or it won't open enough stores in a given quarter or two and the fantastic growth gets obscured by some "off" same store sales numbers," writes TheStreet's founder Jim Cramer over on Real Money. "The blowup [at Papa John's] coupled with the continued softness at Pizza Hut, to me spells good things to come." Shares of Domino's are off about 2% for the week, but rebounded slightly on Friday to a close of $277.17 for the week.
Markets today: Stocks ended mixed on Friday, July 20, as Microsoft (MSFT)  trimmed earlier gains that had lifted the Dow Jones Industrial Average. The Dow Jones Industrial Average fell 7 points, or 0.03%, to 25,058, the S&P 500 fell 0.09% and the Nasdaq lost 0.07%. Microsoft rose 1.8% to $106.27 on Friday after the software giant posted better-than-expected fiscal fourth-quarter earnings on the surging strength of its cloud computing business.
This is an excerpt from "In Case You Missed It," a daily newsletter brought to you by TheStreet. Sign up here.