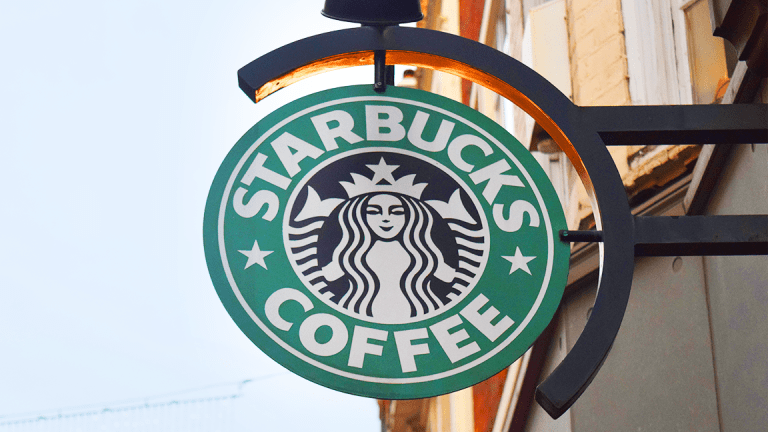 Starbucks Slips as CEO Apologizes for Arrest of Black Men in Philadelphia Shop
Starbucks shares slipped in pre-maket trading Monday amid reports of targeted protests following the arrest of two black men in one of the coffee chain's Philadelphia stores last week.
Starbucks Corp. (SBUX) - Get Starbucks Corporation Report shares were indicated lower in pre-market trading Monday after CEO Kevin Johnson apologized for the arrest of two black men in one of the coffee chain's Philadelphia stores last week and promised to investigate the alleged incident of racial profiling. 
Protesters were also reported to be targeting Starbucks stores in response to the April 12 incident, which saw two black men arrested by police after an apparent call from a company employee who grew concerned after the pair sat down but didn't order any drinks. However, white customers in the store -- one of whom captured the arrest on video -- insisted the two men, later identified as real estate brokers, were doing noting more than chatting quietly as they waited for a friend to arrive. 
"The video shot by customers is very hard to watch and the actions in it are not representative of our Starbucks mission and values," Johnson said in a statement. "The basis for the call to the Philadelphia police department was wrong." 
Philadelphia police also confirmed they were investigating the arrests after the two men were released without charge several hours later, even as Commissioner Richard Ross insisted his officers did nothing wrong.
"If you think about it logically, that if a business calls and they say that someone is here that I no longer wish to be in my business, they (the officers) now have a legal obligation to carry out their duties, Ross said in a video statement. "And they did just that."
Starbucks shares were marked 0.41% lower in pre-market trading in New York Monday, indicating an opening bell price of $59.00 each, a move that would trim its year-to-date gain to around 2.73%.