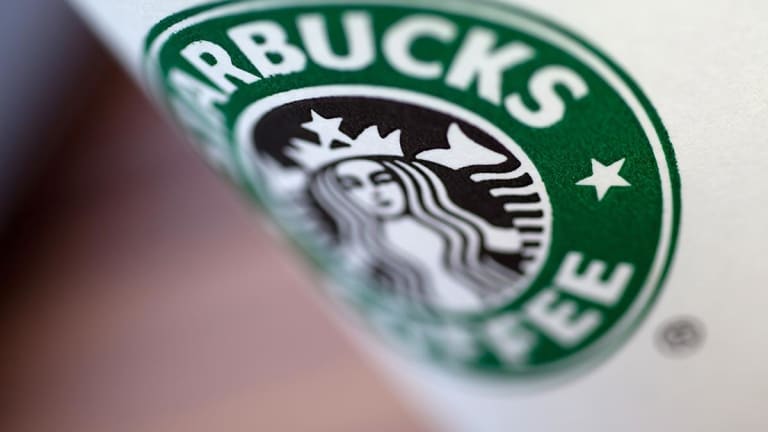 Starbucks Price Target Raised at Cowen Ahead of Earnings
An accounting change expands gross margins, which Cowen says investors aren't appreciating.
An accounting change expands gross margins, which Cowen says investors aren't appreciating.
Analysts at Cowen raised their price target on Starbucks (SBUX) - Get Report because of an accounting change that lifts gross margin.
Starbucks reports second-quarter 2019 earnings April 25, and Cowen's revised estimates could also lead to an earnings beat. 
Cowen analyst Andrew Charles raised his price target on Starbucks to $69 a share from $63, with the new price target still below the stock's current level of $75.93 a share. 
The shares were rising 1.08% Thursday. 
"We believe investors are overlooking a gift card accounting change that should benefit Americas gross margins, particularly in 2Q," Charles said. "The accounting change plus contingencies built into 2019 EPS guidance provide continued cushion for SBUX to be more promotional with loyalty tactics, or set up a 2Q EPS beat." 
Basically, the accounting change means Starbucks will recognize more interest income (a form of revenue) on customer gift cards. "The Street does not appear to have identified this dynamic," Charles said. He said this adds $65 million of pre-tax income. Charles is modeling a gross margin for 2019 and 2020 at 58.5% and 58.6%, respectively, a few basis points above Wall Street's consensus. 
But the extra dollars and cents may also give Starbucks slightly more financial flexibility to be more aggressive with product promotions, as Charles noted. "We highlight accounting changes in gift card breakage effective at the beginning of fiscal 2019 that serve as a tailwind to gross margins, and could represent a source of funding of loyalty promotional tactics," he said. 
He raised his earnings per share estimate to $2.75 from $2.72 for 2019. 
Starbucks has beaten earnings estimates for two straight quarters, as U.S. sales growth has been around 4%, and China around 1%, two growth rates investors have lately focused on the most. The stock is up 28% since Nov. 1, right before the first of the two aforementioned earnings reports. China is a key region for Starbucks with a huge growth opportunity. While Wall Street at large is looking for 1.5% sales growth in the China Asia Pacific segment, Charles is modeling 1%, as "competitive impact from up & coming competitor Luckin" is a threat.