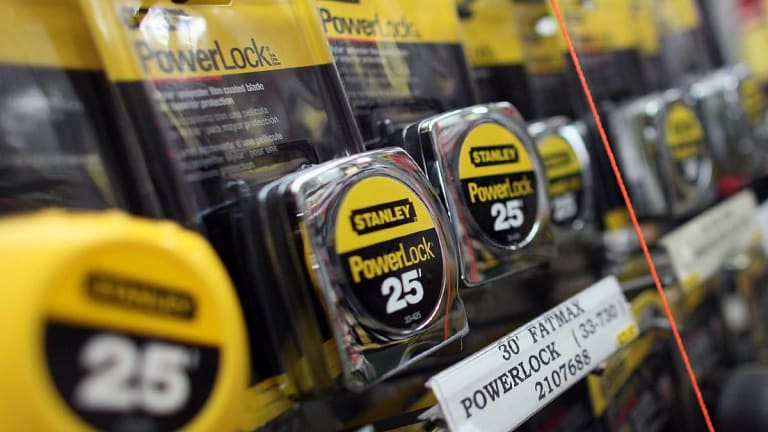 Stanley Black & Decker Sues Sears Over Trademark Infringement on Craftsman Brand
Stanley Black & Decker says Sears' branding of Craftsman products delegitimizes those products being sold in other stores.
Sears (SHLDQ) has a legal item on its plate, and it's not bankruptcy protection. 
Stanley Black & Decker (SWK) , which sold many of its products in Sears stores, is suing the retailer for trademark infringement in a complaint filed with Manhattan federal court. 
Sears promoted Stanley Black & Decker Craftsman tool products as "the real home of the broadest assortment of Craftsman," which Stanley Black & Decker said implies that other Craftsman products sold through other distributors are less legitimate. 
Stanley Black & Decker purchased the Craftsman brand from Sears for $900 million in March 2017. According to a press release from Stanley Black & Decker about the acquisition, the deal was "giving Stanley Black & Decker the right to develop, manufacture and sell Craftsman-branded products outside the Sears Holdings and Sears Hometown & Outlet Stores distribution channels." 
Sears Chairman Eddie Lampert won a $5.2 billion takeover bid for Sears in February, a bid that included licensing rights for the Craftsman brand. 
Sears shares are down 5.62% to 84 cents apiece. Stanley Black & Decker shares are down 1.99% to $130.96.