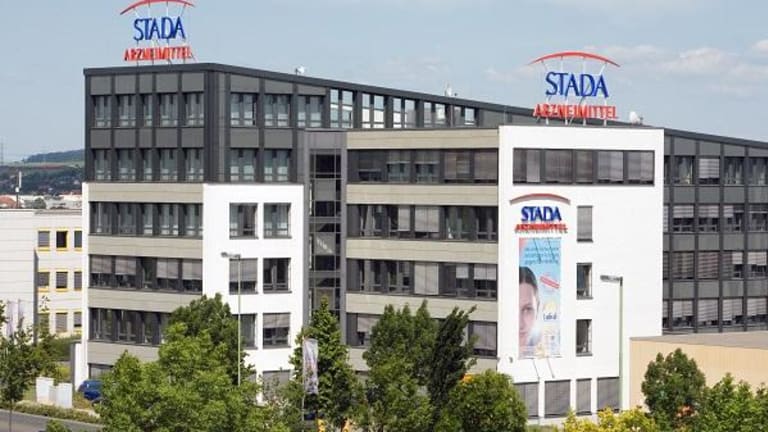 Stada Arzneimittel Shares Tumble After $6 Billion Civen/Bain Takeover Collapse
Stada Arzneimittel shares tumbled the most in a year Tuesday after a $6 billion takeover bid from Bain Capital and Cinven collapsed.
Stada Arzneimittel AG (STDAY) shares fell the most in at least a year Tuesday after a $6 billion takeover bid from Bain Capital and Cinven fell at the final stages late last night as investors failed to support the private equity buyers.
Bain LLC and Civen Ltd. needed the support of 67.5% of Stada shareholders in order for the deal to close, but fell shy of that threshold by just 2%, the two group's said late Monday. Given that the pair had altered terms of the offer on June 7, reducing the threshold from 75% and extending the offer period by two weeks to midnight on June 22, they cannot make an alternative approach under German takeover rules for at least a year.
"This action has been taken largely due to a lower than expected level of tender participation by Stada's large retail investor base over the last six weeks," the buyers said at the time. "On top of a large retail shareholder base, Stada also has a relatively high share of index funds among its shareholders who are unable to tender their shares during the tender period."
The combined buyers had hoped to pay €66 per share for the group in a deal that would have valued it at €5.32 billion ($5.94 billion).
Shares in Germany-based Stada slumped 6.5% in the opening hour of Frankfurt trading to change hands at €57.7 each, giving the company a market valuation of just of €3.5 billion. The stock has gained more than 24% since Civen first made its €56 per share approach on Feb. 13 and reached a record market cap of €4.208 billion on May 16.