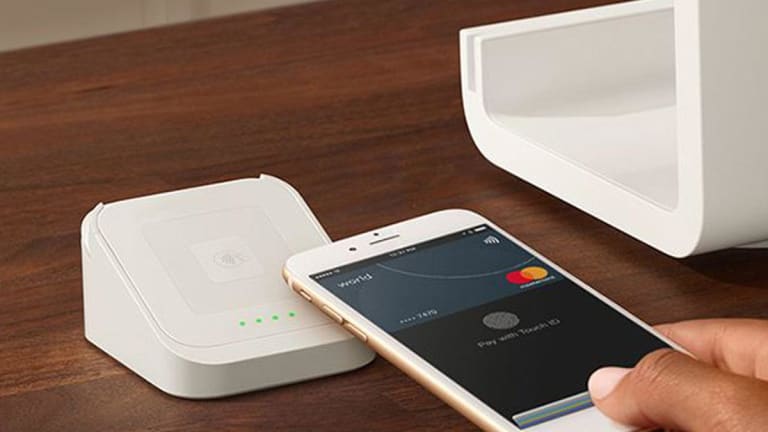 Square's Stock Price Dives After Negative Analyst Report
Square's stock price slides after the release of a critical analyst report that points to slowing organic growth for the mobile payment company in 2019.
Shares of Square Inc. (SQ) - Get Report fell 10% Tuesday following the release of a critical analyst report.
The mobile payment and financial services firm closed at $68.56 after Raymond James' John Davis downgraded the stock to underperform from market perform.
Raymond James lowered its price target of $56 for Square's stock, well below its current trading price.
Square's organic growth peaked in the third quarter of 2018 and will "materially decelerate" in the second quarter of 2019, Davis wrote, referencing the company's crucial subscription and service lines.
Another factor slowing Square's growth will be its acquisitions of "slower growth" website, blog and online store builder Weebly and corporate caterer startup Zesty, according to the Raymond James analyst. Both company's financials will begin to show up on Square's bottom line in 2019.
Davis also is skeptical on whether Square has any new products that can repeat the success of its Instant Deposit product, which gives users immediate access to their funds.
"We don't see another Instant Deposit-like growth driver on the horizon and believe significant top-line upside will likely prove more difficult in 2019," Davis noted.
Square's move into banking could also prove to be problematic, Davis wrote. Square in December began moving forward again with plans to apply for a industrial loan company charter.
The federal license would free Square to operate freely without going through outside banks, while also getting access to federal deposit insurance.
Delving deeper into banking will expose Square even more to the cyclical nature of the financial services field, the Raymond James analyst noted.
"We believe if the company is ultimately successful obtaining an ILC charter, it could prove to be a negative catalyst for the stock as it will likely increase SQ's exposure to credit- and bank- related products/revenue," Davis wrote.