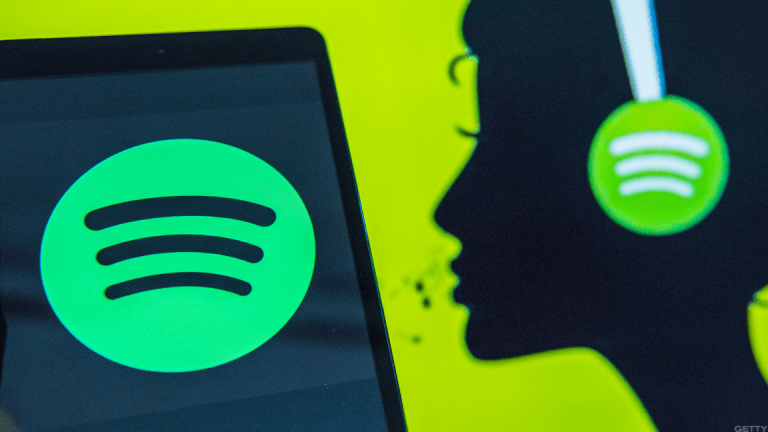 Know This About Spotify on Its IPO Day: It's Hemorrhaging Money
It's Spotify IPO day - let's see when the stock will actually open. Meanwhile, investors try to recover after a bruising first day of trading for the second quarter.
Are you listening?
Spotify IPO Day
The renegade music streaming service has managed to create its own theater for the day of its initial public offering despite doing everything in its power to thumb its nose at the hallowed tradition of going public. Not using investment bankers to pitch the company to investors has many tech bloggers saying Spotify is going to usher in a new way of going public. Spotify CEO Dan Ek is apparently too cool to do interviews with media on IPO day -- he has taken to his blog to proclaim Spotify is better than sliced, organic eight-grain bread. No one from Spotify will ring the opening bell at the New York Stock Exchange on Tuesday. So much for photo ops. Employers, including Ek, will instead be in Spotify offices around the world counting their millions. However you feel about the new, soon-to-be-public tech lightning rod, there should only be one thing that matters at this very moment if you are an investor: Is Spotify going to change how humans consume music as Apple (AAPL) - Get Apple Inc. Report has transformed how people live their daily lives? Apple has set the benchmark for other tech companies on true product innovation. Want to know why the Dropbox (DBX) - Get Dropbox Inc Report IPO was so well-received? It has a service that is not easily copied and is fundamentally changing how work is done. Roku's (ROKU) - Get Roku Inc. Report IPO went through the roof last year because it's ushering in a new way to consume content. Is Spotify doing these things for music? Is Spotify truly different from Pandora (P) and Apple Music?
My personal view is no, Spotify doesn't pass the Apple test. Hence, investors should take a step back from Tuesday's hoopla and ponder why Spotify has been unable to make money even as its user count has exploded. In fact, it has lost MORE money as user counts have surged. Content costs money, both in terms of the human capital to get it streamed and to secure it from those creative folks (in this case, those in the music industry). This dynamic will not improve anytime soon, if ever. Yours truly wishes Spotify well, but can't get beyond this line from the registration filing: "For the years ended December 31, 2015, 2016, and 2017, we generated €1,940 million, €2,952 million, and €4,090 million in revenue, respectively, representing a compound annual growth rate ("CAGR") of 45%. For the years ended December 31, 2015, 2016, and 2017, we incurred net losses of €230 million, €539 million, and €1,235 million, respectively."
Ditch Those Suppliers Apple, and Quickly
For those worried about future profits for Action Alerts Plus holding Apple as it supposedly becomes less innovative, fear not. The clever folks at Apple are sitting on a profit goldmine that they finally may be willing or able to unlock. Here's a key dose of research from RBC Capital Markets on Tuesday after news broke Monday that Apple could drop Intel (INTC) - Get Intel Corporation Report chips for their Macs by 2020: "While we think this is a low probability event, the potential to do so or even be discussing this - could simplistically provide Apple with gross margin tailwinds (either via better concessions from Intel or cheaper cost if they truly design these chips in house). We estimate by moving processors in house and away from Intel, Apple could see an earnings per share benefit in the range of $0.20-0.25." That's possibly 25 cents less in earnings for Intel, if you want to think about the other side of the trade.
Complete Random Thoughts 
(1) For you small-cap fans, via Jefferies: "We are still looking for the Russell 2000 to hit 1664 this year, which would be a rise of 12% from here. Absolute valuations are stretched, as they are in the 91st percentile vs. the 99th at the start of the year." Hardly a ringing endorsement. (2) TheStreet's founder Jim Cramer has several great tips for investors following Monday's market rout; (3) Nice mention for Action Alerts Plus holding Nvidia (NVDA) - Get NVIDIA Corporation Report by Bank of America Merrill Lynch on Tuesday, which added the stock to its top picks list citing the recent selloff as being "overdone." The I-bank thinks the chipmaker is still among the main players behind autonomous cars and cryptocurrency mining. 
Subscribe to our Youtube Channel for extended interviews, Cramer Replays, feature content, and more!