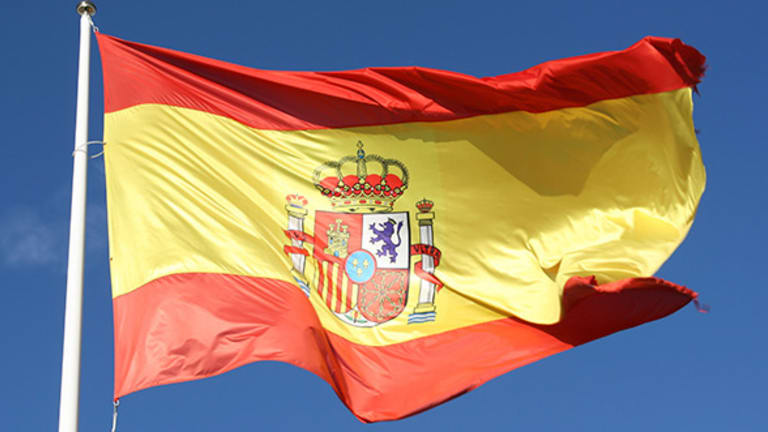 Spanish Banks Hammered After European Court Rules on Mortgage Repayments
Bank stocks in Spain fell sharply after Europe's highest court ordered them to repay mortgage customers
Spain's banking sector was hammered Wednesday after the European Court of Justice ruled that lenders will need to reimburse mortgage customers who were overcharged on interest payments.
The Court said lenders had incorrectly applied a 'floor' to mortgage rates, even as inter-banking lending costs fell to a record low of nearly zero percent in the wake of policy easing from the European Central Bank. The 'floor', which was ruled illegal by Spain's highest court in 2013, essentially meant that retail customers paid higher-than-necessary rates on their mortgages, potentially amounting to billions of euros, that lenders will now need to reimburse as a result of the ECJ ruling.
"The situation of unfairness must have the effect of restoring the consumer to the situation that consumer(s) would have been in if that term had not existed," the ECJ said "Consequently, the finding that 'floor clauses' are unfair must allow the restitution of advantages wrongly obtained by the seller or supplier to the consumer's detriment."
Banco Popular Espanol SA (BPESY) , the country's biggest lender, fell 6.5% in Madrid to change hands at €0.949 each, extending their three-month decline past 20%. Banco de Sabadell SA (BNDSY) slumped 4.2% to €1.33 and CaixaBank (CAIXY) lost 3.85% to trade at €3.10 each. 
The declines in Spain, alongside ongoing volatility in Italy's financial sector, kept the Stoxx 600 Banks Index in negative territory as the region-wide benchmark fell 0.37% to 173.04 by 10:00 GMT.