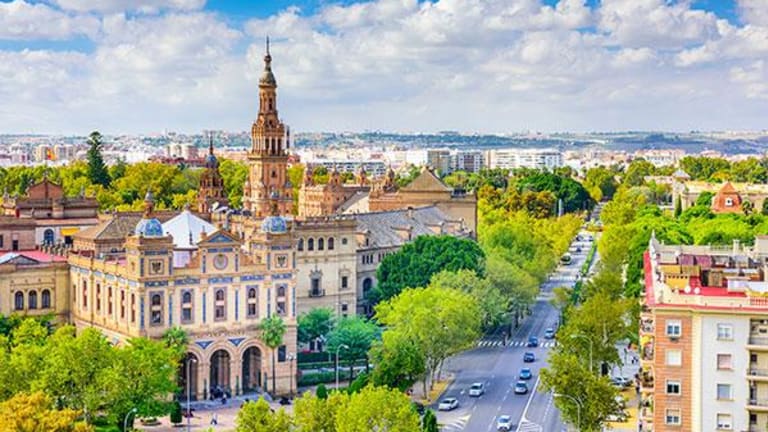 Spain's Economy Grew Faster Than Expected in Q2, BloombergTV Weighs In
Spain's economy shows no signs the country's political issues are having an impact.
NEW YORK (TheStreet) -- Spain's economy grew at a slightly faster than expected rate in the second quarter of the year. The fourth largest economy in the Eurozone increased by 3.2% year over year and by 0.8% in the second quarter. The expectation was for a GDP rise of 0.7% for the quarter.
The economic growth was due to an increase in investments and exports, BloombergTV's Mark Barton reported on "Bloomberg Markets: European Close" on Thursday morning.
Spain's political issues don't seem to be holding the economy back. Spain's acting Prime Minister Mariano Rajoy is facing a confidence vote on August 31.
Bloomberg's Maria Tadeo joined the program from Madrid to discuss Spain's economic figures.
"It seems, and the numbers are really telling us that [political issues] had no impact on the economy whatsoever," Tadeo said. "At 0.8% in the second quarter, Spain is growing twice as fast as the Eurozone and that includes Germany, Italy, and France. And just this morning [Spain's] economy minister told us there are no indications of slowdown going into the third quarter."
The country still has work to do, with unemployment at 20% and several other issues that remain unresolved.