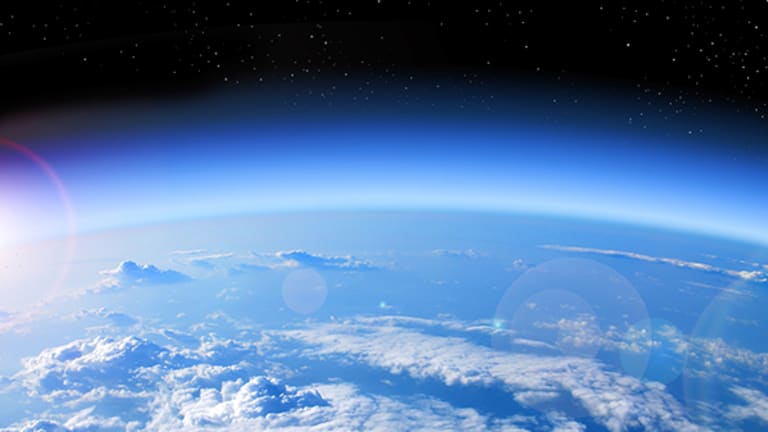 'Space Has Opened For Commercial Activity,' DFJ's Jurvetson Tells CNBC
DFJ Venture partner Steve Jurvetson Talks about the future and investing in the space industry.
NEW YORK (TheStreet) --DFJ Venture partner Steve Jurvetson sat down with CNBC's Josh Lipton in San Francisco to explain his enthusiasm about the future of space exploration, and the investments he's making in the industry.
Venture capital firms have already committed more than $200 million to space-related startups, Lipton noted, saying Jurvetson and his colleague are highly appreciative of the money-making potential.
"This is an industry that has been sheltered from competition for decades. There's an enormous pool of money to be made in launching satellite networks and new rockets. Space has opened up for commercial activity," Jurvetson told Lipton.
His first investment into the sector was in Elon Musk's SpaceX, Lipton said. Moreover, Jurvetson applauds Musk for his highly ambitious goals regarding space exploration, including the colonization of Mars.
"I fully believe he intends to do it and that will probably go down as one of the greatest hits of humanity. Think about it, in a sense having a life boat that if something horrible happened on earth that we've got humanity elsewhere as a backup plan," Jurvetson said.
Regarding the challenges the space industry faces, Jurvetson emphasized the need for software engineers.
"It's all about software people. Mars needs software. We need all types of development. It's the tightest recruiting, partially because the people who do that could go join other companies," Jurvetson noted.
Finally, Jurvetson told Lipton that he believes the industry is on the cusp of space tourism and remains increasingly passionate about the future of the technology.