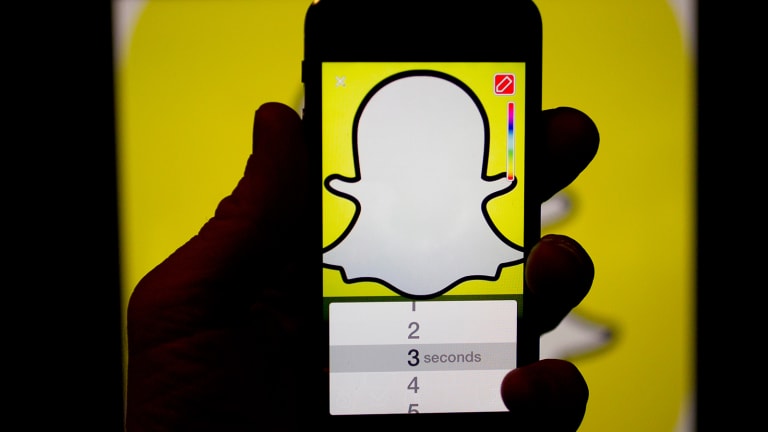 Snapchat Announces Partnership With the NFL
Snapchat has announced a partnership with the National Football League to create sponsored Lenses that allow users to superimpose a helmet onto their heads while using the app.
NEW YORK (TheStreet) --Snapchat Lenses are filters users can superimpose onto their faces while interacting within the app and have become a substantial part of the company's business. Snapchat announced a partnership with the National Football League on Friday to create sponsored Lenses for the upcoming 2016 season.
CNBC's Julia Boorstin joined this morning's "Squawk Box" to report on the recently announced partnership with the NFL and discuss the big business that is Snapchat Lenses and filters.
"The NFL is paying for snapchatters to be able to wear a helmet, building on a partnership Snapchat has covering NFL games with live stories," Boorstin noted.
Additionally, the NFL is the first sports league to boast a "Discover Channel" within the Snapchat application. A "Discover Channel" is a channel within the app paid for by large publishers such as The Wall Street Journal, ESPN, cities, events, or college campuses that allow users to shuffle through various types of content the publisher provides.
Snapchat sponsored content continues to garner significant amounts of capital for the application. Brands pay anywhere between $350,000 to $650,000 and higher per Lens, per-day in just the U.S. market alone, sources told Boorstin.
"Brands say it definitely pays off with Snapchat users playing with the sponsored lenses for 20 seconds before sending out, what's effectively a commercial to friends," Boorstin said.
Between both its Lenses, and sponsored filters that are placed over a user's photo, as well as video ads, Snapchat is on pace for over $300 million in revenue this year. However, because the company is private the exact revenue figures are unspecified.