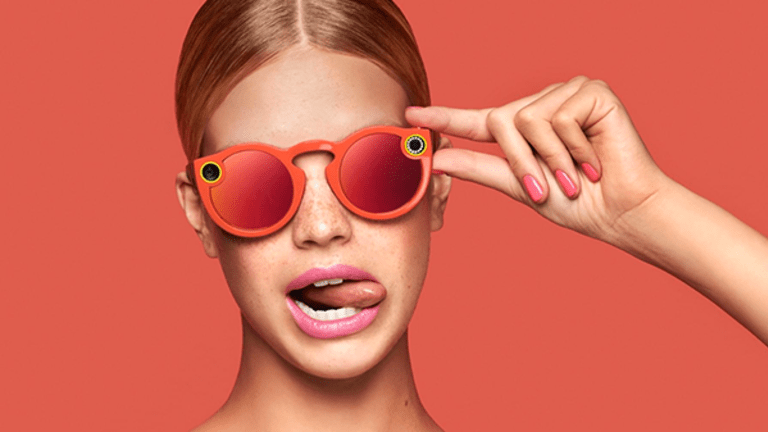 Snap Shares Excluded From S&P 500 on One Critical Corporate Governance Issue
Snap shares excluded from benchmark as of Aug. 1
The S&P 500 will no longer add the shares of companies that don't provide sufficient voting rights to investors, the index provider said Tuesday, a move that means Snap Inc. (SNAP) - Get Free Report shares would be excluded from the equity benchmark. 
The move will take effect Tuesday Aug. 1, S&P Dow Jones Indices LLC said in a statement, although existing companies in S&P indices will be "grandfathered" in, meaning listing such as Warren Buffett's Berkshire Hathaway Inc. will not be affected by the rule changes. The decision follows a similar judgement last week from FTSE Russell, a division of the London Stock Exchange Group, which dropped Snap shares from its indices following a consultation with its clients.
"Companies with multiple share class structures tend to have corporate governance structures that treat different shareholder classes unequally with respect to voting rights and other governance issues," S&P Dow Jones Indices LLC said in a statement. "Therefore, S&P DJI's U.S. Index Committee will no longer consider these company structure types as future replacement candidates for the S&P Composite 1500 and its component indices, including the S&P 500."
Snap Has No Way to Make Money, One Analyst Says as Lockup Period Expires
Snap Inc, which owns the popular Snapchat messaging app, floated on the Nasdaq exchange on March 2 with an initial price of $17 per share in a deal that raised $3.4 billion. After rising to an all-time high of $29.44 the following day, the shares have fallen 53.56% and closed at $13.67 each Monday in New York.
The Snap IPO drew scrutiny from institutional investors and hedge fund managers, however, who argued that the voting structure of the listing would leave Snap's management unaccountable to shareholders. 
The Investment Association (IA), a major U.K. shareholder lobby group whose members manage more than £5.7 trillion ($7.1 trillion) in assets, was one of the first to question the structure in March and asked that index providers exclude such listings from equity benchmarks going forward.
"Investors of all shapes and sizes need to have a voice in how the companies they own are run," said Andrew Ninian, director of stewardship and corporate governance at the Investment Association. "Our members see the governance of investee companies as an integral part of the investment process and believe that only well governed companies will protect and enhance shareholder value over the long-term."
Sell Facebook Shares Because Nobody Is Thinking About Risk, Top Firm Says
Anne Simpson, director at the California Public Employees' Retirement System, or CalPERS, the largest public pension fund in the United States, called Snap 'Junk Equity' and argued that shareholders should have the power to put pressure on companies to change their leadership or remove directors in some egregious situations.
"The idea that shareholders are ruining it for everyone is nonsense," Simpson said earlier this month. "The question is about the fiduciary duty to owners. With no votes, you can't do anything. The whole regulatory regime for the SEC relies on investors to take matters into their own hands and protecting themselves."
The IA agreed, saying investors should always have a voice when it comes to deciding how the companies they own are run. It also wants companies to adhere to the principle of 'One Share-One Vote', which ensures that control of a company is allocated in accordance with overall economic interest and the level of risk borne by investors.
Snap is not the first tech giant to issue shares that carry no voting rights. Alphabet Inc. (GOOGL) - Get Free Report -- then known as Google -- went public in 2004 with a separate class of non-voting shares, and Facebook Inc. (FB) - Get Free Report introduced such shares in 2016.
More of What's Trending on TheStreet:
Bitcoin Will See One of Its Most Exciting Developments Ever Happen on Tuesday
Some of Wall Street's Biggest Firms Hate Tesla's Stock, a Lot
The Mayweather-McGregor Fight Could Ring Up Major Profits for CBS